How to Build a Staple Wardrobe for Men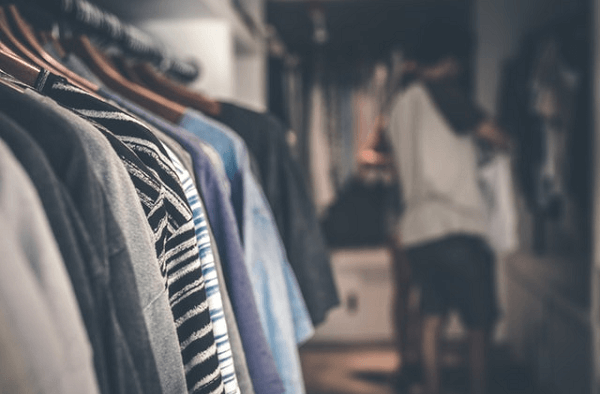 Many of us find it difficult to pinpoint essential clothes. Very often, it's easy to get lost in current trends – so much that we can forget what we really need to wear.
In the UK, men reportedly spend 43 per cent more on clothes than women. But are British males spending wisely? For the ultimate wardrobe, all you really need are vital garments. Here's a guide to help you secure a staple selection.
Sweatshirt
A necessary item for any British winter. For the perfect piece, you needn't sacrifice look for comfort. In fact, you can find both – if you know where to look.
An Orvis piece offers sophistication and warmth, for example. Your staple wardrobe doesn't have to be dull; it can be as classy as you like.
The King of Rock and Roll himself – Elvis Presley – regularly sported a grey sweatshirt. Legendary actor Paul Newman was also partial to this garb, too.
So, it's not just agreeable to wear. In many ways, this type of clothing fits into our cultural heritage. Yet another reason to invest in one.
Denim
Denim features in most wardrobes – for men and women. And it's unsurprising why. For over half a century, it has been an emblem of pop culture. It seems that anything made with this fabric can enhance the 'cool' factor of any outfit. What's more, it's usually very comfortable to wear.
If you really like it, why not design your own double denim look? It's already gained huge traction in major fashion circles.
A pair of classic jeans could be ideal for any informal occasion – and so, you may want to add a couple of sets to your collection. Likewise, a jacket of this material could bring an effortless style to dress-down days. Both pieces are key for a universal wardrobe.
A denim jacket could bring an effortless style to dress-down days.
Trench Coat
Ah, the timeless, warm overcoat that has existed for decades. It could certainly be a worthwhile purchase. If you opt for a neutral colour – like black or beige – and it can complement any outfit. They are also useful for work and business wear.
Accompanied with blue or black jeans, it may add a touch of class to a casual outfit, as well. Equally, a trench coat in a dark shade holds the power to perfect a smart ensemble. Because of its versatility, it can strengthen any wardrobe.
With these tips, you can master simple fashion easily. Even better, you may very well have fun in the process. What's to stop you from developing the ultimate clothes cupboard?