Things to Consider Before Buying Swim Shorts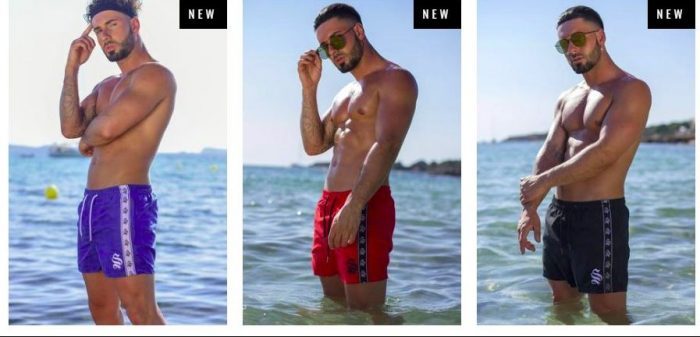 Swim shorts for men can come in a variety of different styles, and if you want to look good on the beach, it's important that you know which ones suit you best. The likes of beaches and swimming pools are particularly public, which means you probably want to choose a stylish pair or two for your upcoming holiday.
There are some considerations you want to make before buying a pair of swim shorts; from the style to the size, it's important to go into the process with your eyes open or risk buying an ill-fitting pair which will never end well!
So, if you're on the lookout for a new pair of men's swim shorts, here are the different things to keep in mind.
The style
There are a number of different styles when it comes to swim shorts, and they're great for different purposes; it mostly depends on whether you're relaxing on a sun lounger, or chasing the waves and being a bit of an adrenaline junkie!
For example, board shorts are the unofficial uniform of surfers, but they aren't much good for anything else. Due to their often bright and patterned designs, you should really keep them well away from any cool beach bars.
Likewise, you will probably want to steer clear of Speedos unless you're a professional diver.
The most popular style, and often the most flattering, are standard swim shorts. Cut to mid-thigh length, they are probably the most comfortable and versatile style of swim shorts. Whether you're sunbathing, off to do a few lengths of the pool or stopping somewhere for lunch, you can get away with these swim shorts very easily.
The size
Sometimes your height and size can play a part in the best pair of swim shorts for you. Take your height into consideration, because if you're above average height you should look for mid-to-long styles. If you're of a shorter stature, look for shorts with a shorter length. It may sound obvious, but buying swim shorts proportional to your height can make all the difference.
When choosing a size for your swim shorts, you will probably find it's similar to buying trousers. Look for something a little more tailored and fitted for a flattering appearance. To check the size, you should only just be able to tuck your fingers inside the waistband of your shorts.
The details
When choosing the colour of your swim shorts, you might want to think about your skin tone. If you are naturally fair, avoid anything bright. Shades like navy, dark green and grey are always a safe choice.
The colour and pattern you choose are a great way to let your personal style shine through, so think about whether you'd like to be the centre of attention or not!
Look for pockets, which can come in handy if you often frequent the pool bar, as well as a mesh lining for extra comfort and support. After all, you'll likely be wearing your swim shorts day in, day out, so they need to be spot on.