5 Unforgettable Presents from the Groom to the Bride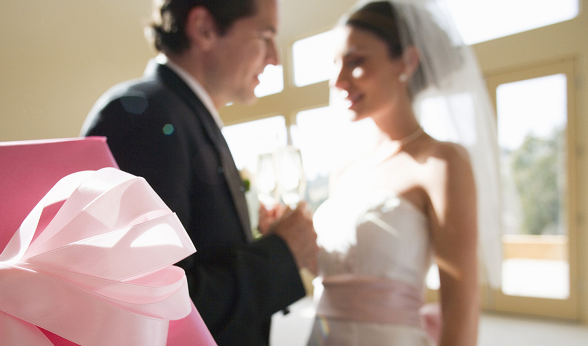 Dear grooms, we know you are watching (a bit in awe) your soon-to-be-wife planning the wedding of your dreams and we are sure you help as much as you can. However, while she is managing florists, caterers, bridesmaids, and table arrangements, you can slip through the back door and do some planning yourself. Forget about the wedding gifts in the registry or the surprise gifts you will receive from close friends and family members.
You need to find something truly special and memorable for your bride, a present she will cherish for the rest of your lives, and something to remind her how special she is for you. We know you do not have much free time left, so we will keep things simple. As you know, we love offering gift ideas, so this is our gift to you: five presents for your bride to put a smile on her face on your big day (or the night after)!
1. A Love Letter in a Bottle
Source: Pixabay
If you are keeping up with the wedding traditions and customs, you will not see the bride the day of the wedding. This does not mean you cannot surprise her and melt hear heart by sending her a love letter in a bottle. You will find plenty of specialized gift shops selling "message in a bottle" presents.
Take advantage of the piece of paper in the bottle and write her a short, heartfelt letter. Tell her how much you love her, write down your wedding vow, write her a famous love poem (or one you composed), and so on. You have plenty of choices as long the words come from your heart and express your joy of spending a lifetime by her side. Step up your game and write the letter by hand, in ink, and even fold some flower petals inside.
Involve a guest, a family member, or a bridesmaid into your plan. Have your partner deliver the bottled message to her in the morning of your wedding. She will be busy getting ready, but she will spend a few minutes to discover the secret message. It will all be worth it, even if she will have to retouch her mascara.
2. An Exquisite Piece of Jewelry
Source: Depositphotos
She already has her wedding ring you gave her, she already chose her bridal jewelry and accessories, so you might think there is nothing else you can do in this department. Well, let us put it this way: a woman never has enough jewelry or fun accessories.
You can buy her a pair of pearl stud earrings that match her wedding ring for instance – she will have a gorgeous set to wear for many years. You can also consider a delicate pendant to match the wedding band she will wear until death do you part, and so on. Check out the offers at PearlsOnly to pick refined and modern pearl jewelry and surprise her.
Depending on her style, you can find plenty of jewelry pieces to compliment her beauty and personality. You should give her something that will remind her of your special bond, besides the wedding rings. A small piece of jewelry she will wear any given occasion is the perfect opportunity for her to keep you close every day.
3. A gift Box for the Honeymoon
Source: Pinterest
We know she knows how to plan things and be ready for any situation, but this does not mean you cannot think about some special treats for the honeymoon. Buy a set of matching luggage and add some refined leather monogrammed tags.
Prepare a gift box that contains luxurious beach cosmetic products for her, a fluffy beach towel, sunglasses, sandals, and so on. Are you going on a trip to Europe? Get the passports ready (with some nice covers), set aside some travel books, get her a new travel kit, and more. Make sure you gather all the nice things she would love to have with her when travelling but she would not normally buy herself.
Be creative with the many small items you gather in a gift box or a basket. You can also include a small camera just for her, if she is a shutter buff when she goes to new places, and even a pair of comfortable sneakers for all the sightseeing she already planned.
If you want to take things up a notch, plan a city break a week before the wedding to relieve her of the adding stress. It would be a great way to show her how much you love and appreciate her.
4. A Love Journal
Source: PxHere
This handmade gift will take you some time to put together, so you better get started. First, pick a gorgeous notebook. Then, add to it some of your best memories – photos that document your relationship and all the great moments that led you to this very day. Add prints of your funniest online or phone conversations to relieve the fun you had back then.
Complete the journal with all the notes, letters, memos, and sticky notes you left to each other, documenting your everyday life together.
In truth, you can fill the Love Journal with all the nice little things you kept in written or photo form to recreate your journey together up to this point. Leave half the notebook empty for the memories you are going to create from now on as a married couple.
If you are the creative type, you can draw, mix in collages, and add other sticky notes giving context to the memories, and so on. It will be a fun project to do for her and she will be ecstatic.
If you are the creative type, you can draw, mix in collages, and add other sticky notes giving context to the memories, and so on.
5. An Experience
Source: Wikimedia
If your wife-to-be is not a huge fan of material gifts, you should offer her an experience. Plan a fun activity for her and her best friends, or take the opportunity to turn the activity into the first date for you two as a married couple. Planning an experience for a woman who already has everything, is a great gift she will appreciate wholeheartedly. You can keep things on a low key and book her a full spa treatment at the exclusive spa center in town for a day of luxurious pampering, or you can book an activity you both enjoy and can turn into an adventure for two (anything from skydiving to planting trees to fight climate change).
When you plan an activity for her, make sure you get the best period so she can actually make it to the appointment. If you plan an experience for two, get flexible dates that do not interfere with your post-wedding schedule.
You have plenty of options to surprise your bride and show her once again you know her very well and love her very much! Good luck!