5 burgeoning Food Trends to Experience on your 2018 Travels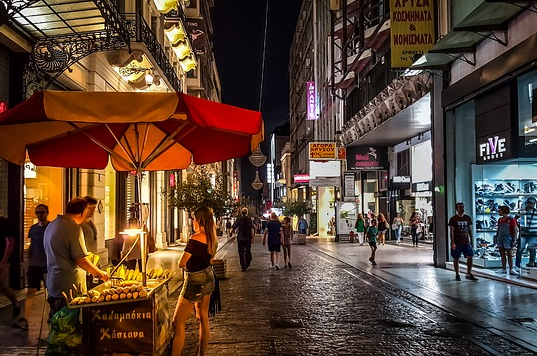 Whether you travel regularly on business or you simply enjoy discovering new cultures on your holidays, 2018 is almost certain to be a fascinating year if you're passionate about your food.
2017 was all about the gluten-free produce, the mass-adoption of Japanese patisserie cheesecakes, and charcoal dishes rich in minerals and vitamins. So, what is the world likely to be eating more of during the next 12 months? Check out these five emerging food trends that could be coming to a restaurant near you.
"Photo" (CC BY 2.0) by Jackie L Chan
Vegan and meat-free dishes
Increasing numbers of people are choosing to adopt a vegan diet, free of meat and dairy products. This plant-based diet is becoming big business, especially in the UK and the Netherlands. In the UK this year, tens of thousands of people have signed up to Veganuary, a concept which encourages people to sample a vegan diet for the entirety of January. Meanwhile, the Netherlands is anticipating 'faux meat' alternatives to make an impact, with the likes of jackfruit replacing pulled pork in burgers and burritos and chicken swapped for seitan as meat-free meals continue to spread across the mass market.
Acai bowls
"Acai Bowl with Cranberry and Goji" (CC BY 2.0) by wuestenigel
Originating from Brazil, these breakfast bowls are rich in antioxidants, with the acai berries offering an array of health benefits. Since being born in South America, the world has fallen in love with these cooling berries that are often topped with granola and mixed with other fresh fruits. They came to the UK's shores last year and became an Instagram sensation in a matter of weeks. Fortunately, they're not only great to look at, they're delicious to eat too – the perfect way to start the day.
Hawaiian poke bowls
Another dish that enjoyed humble beginnings but has quickly become a global phenomenon is the poke bowl. Born in Hawaii and given a global platform in Los Angeles, these raw fish salads are a cross between sushi and, well, a fresh crisp salad!
Combine salads, fermented pickles, rice and cubed raw fish and you've got yourself a lunchtime snack that's rich in protein, antioxidants, and vitamins – what more could you want?
Cheese tea
Some five years ago, this questionable-sounding drink came to fruition in Taiwan and remains hugely popular throughout mainland China today. Only now is it beginning to get some airtime outside of Asia, with the UK and United States both welcoming cheese tea to their shores. London's popular Bubble Tea chains are already starting to sell cheese tea from their stores but it's certainly going to take a while for Brits to accept these flavoured teas, topped with whipped salt cheese. Don't knock it until you've tried it, would be our words of advice!
Okonomiyaki
These savoury Japanese pancakes may not be a surprise to those who've recently visited Asia, but okonomiyaki is starting to make waves in the western world. Okonomiyaki translates into English as 'how you like it', allowing people to personalise their own grilled pancakes with whatever fillings they desire. As a delicate lunchtime dim sum, okonomiyaki certainly works well with fresh seafood such as squid and octopus, as well as minced pork.
Hopefully, these burgeoning food trends have whetted your appetite for your next overseas trip. Be sure to keep an eye out for these dishes and beverages and don't be afraid to give them a try; you'll never know if you like them unless you take the plunge!