The best games of skill for you to master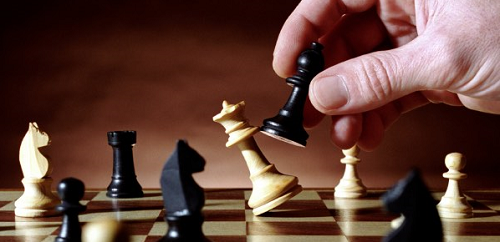 Mastering a game of skill is something that we should all consider doing. Why? Playing a game that involves a high level of skill helps improve our mental prowess. It teaches us patience. This is because mastering repetition with the objective of obtaining a reward helps us in our daily lives, whether we are working or studying. In addition, the element of strategy involved in playing a game teaches us the importance of forward thinking.
Some of the best games of skill include:
Poker
A great way to sharpen your mental skills is to take up poker. There are many different versions of poker, and the creation of online platforms has increased their number. All versions of poker center on betting, and the winner of a hand is determined by that player's combination of cards. The most skillful poker players can win big money, but as a game of skill, poker also has other benefits. These include focus and concentration, improved social skills, and the ability to face defeat and victory and treat each with a sense of perspective. That may sound vague, but how many people do you know who have the ability to deal properly with loss or, on the flip side, huge success?
Tips on how to play poker are readily available, including online on such sites as 888poker. You will need all the advice that you can get, and to become a master poker player requires perseverance. Poker is also a fun game to play – why take up any hobby if you cannot enjoy yourself?
Chess
There are many benefits to playing chess. Improved brain function is one. Better memory and concentration, improved cognitive skills, and exposure to strategic thinking are others. Chess is a game between two players, so it offers an opportunity for the type of compelling head-to-head showdowns that other skill games do not necessarily offer. Take up chess with a friend or partner and you could find yourselves pitting your wits against each other.
Bridge
For a variation on the card game, try bridge, also known as contract bridge. Played by millions of people across the world, bridge has four players divided into two partnerships competing with each other. The intellectual challenge of bridge, where every hand played is different, is matched by the social aspect of the game. Teamwork and the challenge of building a successful partnership make bridge distinct from many other games.
Mahjong
This traditional Chinese game is played with a set of tiles using Chinese characters and symbols. There is an element of chance to mahjong, but it also requires skill and concentration. Coming to terms with the rules is the first priority, but as any newcomer to the game will quickly find out, it pays to concentrate also on what your opponents are doing. Playing mahjong is a great social outlet. A typical game will require three or, alternatively, four players. Online versions mean that it can also be played alone.
Boost your brain power and find a pastime to really love by taking up and mastering a game of skill.