Why Every Man Should Have Access to a Therapist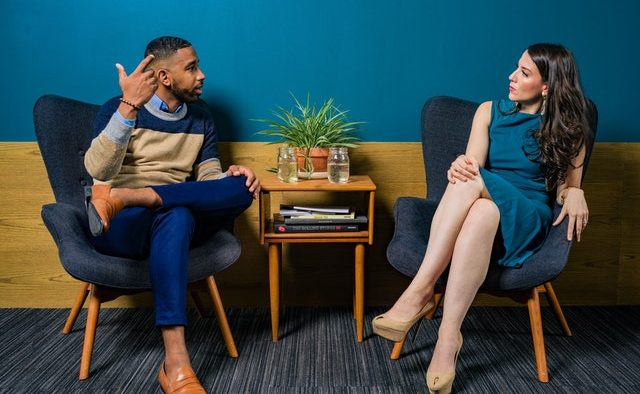 Men around the world now view the use of therapists as an essential part of personal health and wellness. There is no longer a taboo with seeking mental health help (including use of a therapist), in some countries, this is now the norm. This article will list the reasons why all men should have access to a therapist. What are your thoughts on this? Agree or disagree, we would love to hear your thoughts.
Therapy Beats Antidepressants
Whilst in certain cases antidepressants can be useful,they do have potential side effects including insomnia, weight gain, and sexual problems. With this, it is recommended a last resort to go with antidepressants. Pills can be a short term solution to an underlying problem that should be addressed through therapy. Having a therapist that can help you develop strategies for overcoming negative thoughts is a much better solution.
Help With Employment Stress
Working many hours can become stressful, by simply visiting a therapist this could make a huge difference in your mental well-being. By acknowledging the stress of work and developing strategies to overcome these emotions will result in a much better, productive and happier person. It can be extremely beneficial to have consistent access to a therapist.
Good Value
BetterHelp has created a resource regarding the question of whether health insurance covers therapy for mental health. In most cases health insurance will likely cover most of the cost but you should first confirm this with your provider.  Whilst many men have used a therapist for many years, there are some that use them occasionally and get great benefits. The cost of counseling is much cheaper than being admitted to hospital if issues are left unresolved. Millions of men are choosing to invest in themselves as they recognize the importance of mental health.
Great for Relationships
If you have experienced a relationship breakdown then having a therapist to talk to could be the option you need. This form of counseling can help you communicate and empathize with your partner and create strategies to overcome issues. Communication is key to a successful relationship and counseling can be a good way to deal with any issues you may face.  Additionally, many studies have shown that anxiety and depression can make men more likely to suffer ED in the bedroom.
Whatever your challenges in life, outside counseling can be a great option. Having a second, unbiased opinion on issues can bring clarity and calmness to your life. From relationship breakdowns to personal loss or career issues it is important to have access to a therapist whenever you require.