7 Ways to Transform Your Backyard into a Relaxing Retreat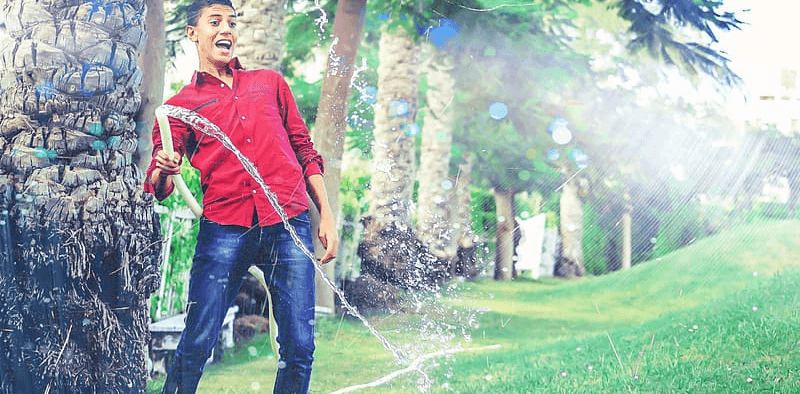 Do you enjoy spending your Sunday afternoons relaxing at the beach? Or are you always imagining yourself relaxing comfortably and swaying back and forth in a hammock? Then, why not bring this experience into your backyard. You can turn your yard into your secret relaxing retreat. How so? Well, if you have some space in your patio, there are many ways to bring it alive. Use these seven tips to create that calm space you always yearn for when relaxing outdoors: –
1. Create a Green Oasis
Did you know that spending some time in a garden brings you closer to nature, which gives you a sense of peace and tranquility? Then, turn your backyard into a nature space. Yes, start by including lavender and other fragrant plants in your yard. They bring a sense of calm and freshness to any nature lover. Next, opt for disease-resistant vines, trees, and shrubs that will adapt well to your garden. This way, you will avoid using harsh chemicals in your garden. And if you love a fresh supply of herbs for your cooking, now is the time to plant these grasses in large decorative pots.
if you love a fresh supply of herbs for your cooking, now is the time to plant these grasses in large decorative pots.
2. Comfortable, decorative seating
Did you know that you can play around with outdoor furniture to turn your patio into a private oasis? First, add a floating seat bench alongside your backyard wall. Hide the poles and supports using thick foliage from your garden trees. By leaving it hanging, the court creates an illusion of a bigger backyard. Next, use Adirondack chairs for your patio. These comfortable, yet straightforward chairs are excellent for a quiet evening of meditation. Other outdoor furniture includes chaise lounges, outdoor dining set with a fitted umbrella, and antiques.
3. Add Water Features
The sight and sound of moving water can make your garden a marvelous relaxing area. Therefore, consider adding water features in your yard. Choose between a fish pond stocked with koi fish and goldfish with a splash of colors along its sides. Or, you can install wall fountains for outdoors that lead to a birdbath to bring in those early morning chirpings. But, if your backyard already has a decorative centerpiece, then you can use a reflective pool to accentuate it.
4. Play Around With Lighting
When you want to set a relaxing mood for your backyard, you can never go wrong with lighting. Picture this. How would you feel walking into your lawn after a long day at work to the welcome of spotlit tall trees and thick foliage with soft dotted lighting below? Indeed, it is a resort-like feeling that will make you want to spend most of your evenings outdoors. Then, invest in some landscape lighting for your backyard. Plus, include a lighting strand to hand all your bulbs along the walkways and centerpieces.
5. Install a Hammock
Do you have some large trees or some sturdy poles in your backyard? Then, use them to install a hammock. Hammocks allow you to enjoy the sounds of nature as you sleep or relax in your yard. Or, you can use it as a couple's spot to stargaze and cuddle on a chilly evening. Then, pick a hammock that can support your weight. We now have swing chairs that you can use both indoors and outdoors. Plus, opt for hammocks that are of weather-resistant materials.
6. Maximize On Your View
Do you own a beach apartment? Are you living in a raised area that gives you an aerial view of the city? Then, use this view to transform your backyard. That is, turn this breathtaking view into the focal point of your yard. Do this by using considerable glass barriers instead of solid fencing. Then place camping or concrete chairs and a fire pit at the edges. This spot will be your secret getaway to watch the sunset and sunrise each day.
7. Install a Backyard Gazebo
Now, a backyard with a relaxing retreat feel is incomplete without a gazebo. Gazebos have a nostalgic appeal that is an ideal area to entertain your guests. Or, turn it into your secret spot whenever you need to sit and reflect. For an elegant appeal, add a chandelier to your gazebo. Throw in some striped curtains and pillows to pull off a cabana theme. Better still, include a barbecue grill in the gazebo.
Conclusion
Does your backyard look small and dull? Start getting rid of all clutter. Indeed, sometimes simple steps like removing things that you no longer use in your yard create a sense of relaxation. Then, carry out regular maintenance of your lawn. It will help to keep your backyard as lively as possible.