Most Popular Ladies Watches For 2018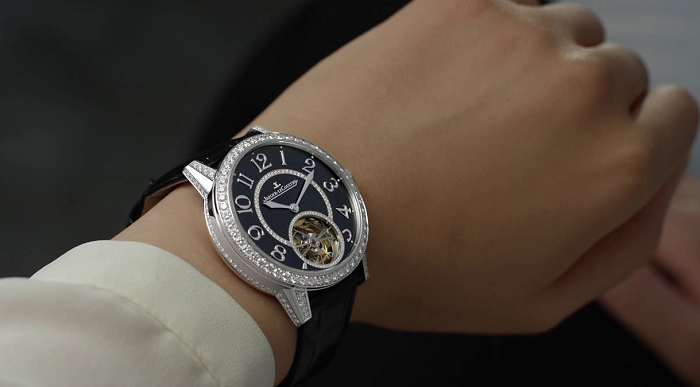 How To Choose A Luxury Ladies Watch With The 'Wow' Factor  
Luxury watches don't just tell the time, they come embedded with beautiful jewels and intricate casing. Here are some of the most bedazzling timepieces on the market.
If you're looking to buy a luxury gift for the lady in your life, then a watch is the perfect accessory to show how much you care. A luxury watch makes a distinct statement, while highlighting the lady's femininity and elegance.
When choosing a luxury watch, it's important to bear some characteristics in mind, before you get down to the nitty gritty of selecting your favourite. Always consider the reputation of the brand, the quality of construction, the style, price, and what features it has. The occasion that you have in mind for your luxury watch will play a huge part in the features that you require it to have. For example, if you're sporty then you may need your watch to be water resistant.
Here are some of the most fashionable luxury watches for women to take home in 2018.
Rolex Oyster Perpetual Datejust Pearlmaster
Unsurprisingly, a Rolex timepiece is top of the list and while there are many to choose from, the Oyster Perpetual is a cut above the rest, as you might expect with a £44,995 price tag. This watch comes with an 18ct yellow gold case, which then includes a fixed bezel set of 48 baguette-cut sapphires ranging in colour from blue to green. The strap is an 18ct yellow gold bracelet. Put simply, this watch is absolutely dazzling and is the perfect accompaniment to a stunning evening ensemble.
Luxury watches don't just tell the time, they come embedded with beautiful jewels and intricate casing. Here are some of the most bedazzling timepieces on the market.
Audemars Piguet Millenary Ladies
This classic watch is both intricate and eccentric. Your eye cannot help but be drawn to the watch face which is deconstructed, showing the mother-of-pearl disc off-centre and at a slight angle, allowing you to focus also on the inner mechanics. The case is made from 18 carat pink gold, embedded with sapphire crystals and a pink cabochon sapphire. The dial is printed with Roman numerals in a dusky pink, that adds to the femininity of the piece. Finally, the bracelet is a shimmering brown alligator strap, with large scales, and the buckle is an 18-carat pink gold pin. Retailing at £16,995, this is a fantastic investment for an everyday wear piece.
Cartier Tank Francaise
If you're looking for a delicate, non-ostentatious watch for a slender wrist, then look no further as Cartier has the perfect design. Although this model is not new to the market, shoppers continue to be attracted to the traditional face with Roman numerals that give it that much-desired classic look. It boasts a quartz battery powered movement for precision, and a quality stainless steel wrist band.
Jaeger LeCoultre Rendez-Vous Tourbillon
This flashy luxury watch comes with large, exaggerated numerals and a view of the underlying mechanism. The case is a 39mm 18-carat rose gold, set with diamonds on a black alligator strap. One of the impressive features of this fashionable piece is the day/night indicator which is part of the automatic tourbillon movement. Retailing at around £55,995, this is a truly luxury item but one you'll be proud to don every day.
A luxury watch is the best way to round off a stylish look in 2018. Remember that although they might seem expensive, they're also a fantastic investment and could even increase in value while sat on your wrist!