Suit Up: What to Wear for The Grand National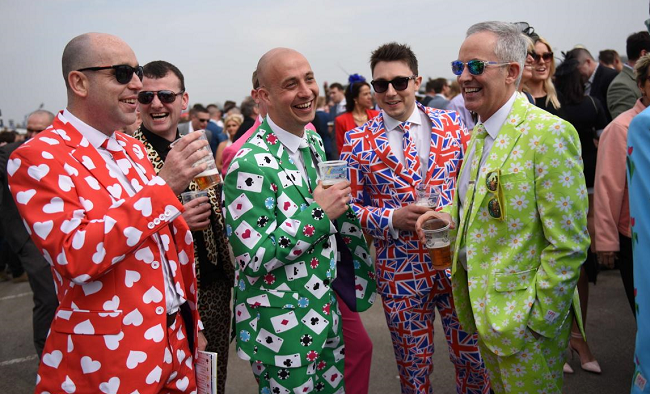 The Grand National isn't too far away. With all the focus often being on Ladies Day and dresses and hats, it can be easy to forget that you might want to look sharp too. For men, it is all about the suit. Unless you're planning to go in fancy dress with your mates and chug cider, it is only right that you should be wearing a suit to Aintree for the Grand National. Trends are changing and suits aren't just for businessmen anymore. High street brands are taking note and suits are becoming more affordable. If you're looking for a quick fashion fix or an investment for the future, take a look at our suits to go for when shopping for the Grand National:
The Investment
At some point, every man needs to decide that it is time to buy an investment suit. Whilst the price of a Hugo Boss suit might leave your eyes watering a little, you'll forgive yourself when you realise that you have bought a perennially stylish piece that will outlast your grandma. The racegoers at the Grand National are a smart bunch and, when it comes to making a bet on Aintree, nothing will instil more confidence than looking and feeling your very best. This versatile suit will not only work for the races but, if you switch up the shirt and tie, you'll be able to get some mileage out of it for summer weddings too.
The Affordable One
We're not all in the position to buy an investment piece, and those who prefer fast fashion will be friendly with the high street's more affordable suiting options. For an on-trend piece, try this quirky pattern from Topman. Tartan is due to stick around for Spring/Summer 18, and it makes for a quick and easy way to look sharp. The weather at Aintree can be unpredictable and, thankfully, there is no formal dress code. Pair your tartan suit with a black turtleneck for fast fashion at a reasonable price without having to worry about tieing your tie correctly.
The Joker
When you're choosing what to wear for Aintree, the lack of a dress code can feel daunting at first. Without the rules, you then have a million options to choose from. After you've had the collar and tie conversation with yourself, you have to start thinking about whether you want to stand out or blend into the crowd. Lots of people at the Grand National head to Aintree in fancy dress. If you'd prefer to stay dapper but also embrace your cheeky side, you might want to look at a suit from Opposuit, who specialise in zaney suits for the discernable gent.
Whether you choose a muted sophisticated look or a cheeky brightly coloured suit, the Grand National is a great chance to embrace your sense of style. If you're not ready for a crazy suit, but you can feel that it is something you'd like to try, maybe experiment with fun ties or cufflinks.