How to get dressed up for a big night at the Casino?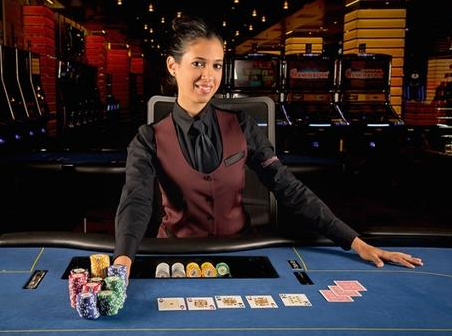 Think of a casino and you will most likely think of James Bond. And so when you consider what to wear, a tux is most likely to come to mind. Even more so, when you see the increasingly popular live casino options at sites like online-casinogames.ca, where the dealers are invariably dressed in glamorous ball gowns. But the reality is that a night out at the casino does not have to be a black tie affair. In truth, there is a large variety of dress codes, depending on which casino you decide to visit. After all, there is likely to be multiple casinos in each major town or city. And so, the question remains, what should I wear?
Well, the best guide of what to wear rests on where you are going to spin your roulette wheel or play a hand of poker. The world capital of gambling in Las Vegas includes some of the globe's best known casinos, as featured on theguardian.com. However, you might be surprised to find out that it's not all glitz and glamour. Most casinos there are practical and pragmatic and due to the hot Nevada climate, are more than happy for people to play in anything that doesn't look too casual. Even a smart t-shirt and shorts is often acceptable in Las Vegas. However, if you are planning on visiting one of the higher-end eateries associated with your chosen casino, then you should check their dress code first.
Canada also offers an impressive range of casinos – both land based and online, such as those featured on casinos-online.ca. Once again, the high-end casinos such as Casino de Montreal will require some relatively smart clothes. They request neat, tasteful attire. However, you don't need to hire a tux and tails!
Meanwhile, if you are playing in Europe, then you should generally expect to wear a button-down shirt and trousers, such as chinos. Once again though, if you are hoping to play at Monte Carlo's finest casinos, including the very original itself – casinomontecarlo.com – then you will likely find a much stricter dress code.
In the UK, the rules are slightly different. Again, there is a big difference between high-end casinos in London, which will likely expect some sort of semi-formal business wear and an average town casino, where almost anything except shorts and hooded tops are acceptable.
If you are playing in Europe, then you should generally expect to wear a button-down shirt and trousers
With all of this in mind, it is worth understanding what casino dress codes actually mean…
Black tie: Dinner jacket and trousers, white dress shirt, black bow tie
Semi-formal: Business suit, shirt and tie, leather shoes
Business casual: Polo shirt or button down shirt, smart or chino trousers, loafers
Casual: Chinos or smart jeans, polo shirt or t-shirt without slogans, loafers or smart trainers
These are simply guidelines and there is plenty more to consider when you decide what to wear for a night at the casino. For a start, you will want to be comfortable! So before you get too worried about exactly which tie and the type of trousers you choose, opt for comfort first. This also means being practical. And with plenty of chips, notes, cash and other items likely to accumulate, make sure you wear plenty of pockets. You should also bear in mind that casinos tend to be well air-conditioned and so it is well worth dressing on the warm side, rather than risk being cold. At the end of the day, you are not dressing to impress – You are dressing to enjoy the thrill and of course trying to win!
But as a general rule, make sure you check out the guidelines of the casino you are visiting. Dress appropriately and most importantly, have fun!