How to Look Expensive on a Budget: Style Tips for Men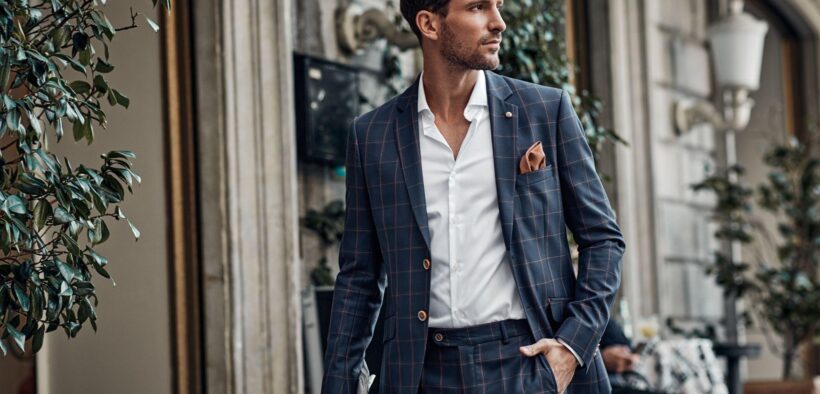 You strive to look good no matter your budget. However, if you don't have access to a lot of disposable income, it may seem impossible to rock the style that best represents who you are.
Fortunately, even if you have limited funds, you can still look like a million bucks. Learn how to look rich on a budget by implementing style tips like accessorizing with yellow, white, or rose gold plated chains for men and buying clothes that fit you well.
Invest in the Basics
One of the best ways to look well-off without buying tons of high-priced clothing is to invest in the basics of a minimalist wardrobe. When you put a bit of money into a few wardrobe staples, you can build the rest of your closet around them.
This gives you good-quality clothing items that exude class and sophistication without spending hundreds of dollars on multiple costly wardrobe pieces. Among the items you may consider purchasing are:
A white dress shirt
A stylish pair of jeans
A few solid-colored button-ups and t-shirts
One or two sweaters
Tan, blue, or black dress pants
A brown leather belt
A neutral tone two-piece suit
The quality of these items depends on what you can afford to spend. Find a balance between long-lasting good quality that looks great versus a super-affordable option that wears out quickly and looks cheap.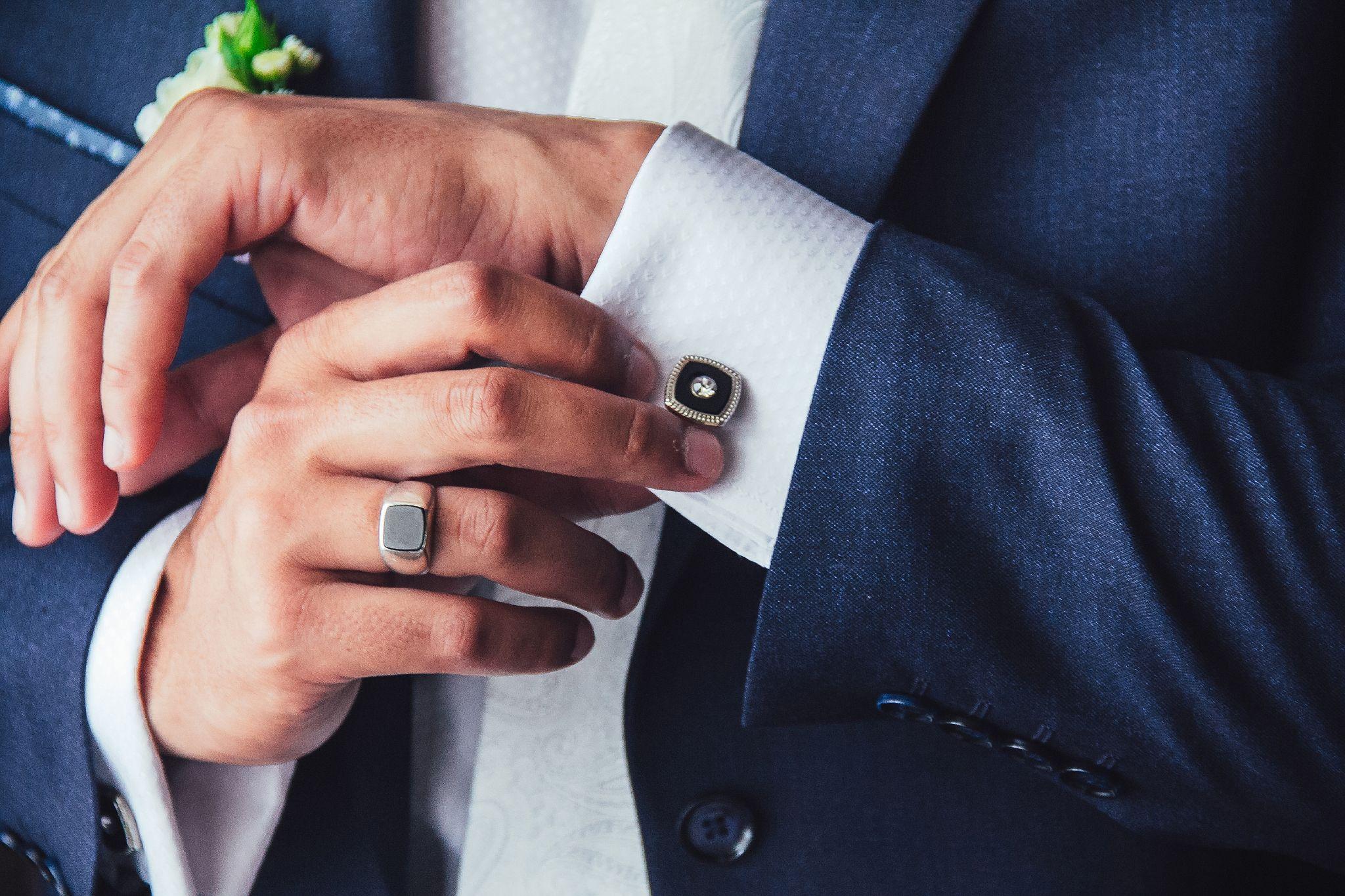 Accessorize with Rings, Chains, and Watches
Accessorizing with jewelry, including rings, chains, and watches, can help you elevate your look even on a budget. Include a variety of pieces in your jewelry collection so you can align the right accessory with your ensemble to give it that extra touch of class.
Wear a classic yellow gold Cuban link chain with a dark blue sweater or white t-shirt to rock a hip-hop-inspired style. Keep your jewelry items tasteful and simple with classic white or yellow gold and diamonds. Avoid gaudy gemstones or busy designs, which can look like you're trying too hard to show off how expensive your ensemble is.
Focus on Footwear
Footwear is an essential staple in men's fashion, and many stylish men believe you should build your entire outfit from the shoes up. The idea that your shoes say a lot about you persists in modern male fashion, so focusing on your footwear when building an expensive-looking wardrobe is essential.
While your budget may restrict your spending on your shoes, it is crucial to invest in a few good-quality pairs for different occasions. You can buy two or three semi-expensive shoes that last you a long time and work with several different types of outfits.
Consider buying a nice pair of leather dress shoes, white sneakers with or without a brand name logo, and neutral suede low-cut boots. With these three pairs of shoes, you can add just the right touch of class to your outfit and up the style factor.
Get the Right Fit
When picking out your clothing, it is essential to get the right fit for a classy look. Ill-fitting clothing screams inexpensive, so avoid wearing anything too small or too big for your body.
While full-tailor services can cost you hundreds of dollars, hiring a seamstress to hem your pants only costs between $5 to $20. This is a small price to pay for well-fitting pants that give you a bespoke appearance rather than a factory-dictated hemline that wasn't made for your body.
A similar idea applies when it comes to suits and sports jackets. It may be worth spending a few dollars to have your more expensive pieces fitted, as tailored jackets and suits give you an upscale appearance. Start by purchasing clothing that fits as closely as possible to your natural measurements, and then find a local seamstress to tailor your staples at a reasonable price.
Add a Crossbody Bag
The men's handbag is a trend that's been a long time coming, but in 2022 it's finally arrived. Adding a stylish crossbody bag to your ensemble elevates any outfit and instantly takes your look from budget-conscious to fashion-forward.
The best part is you don't need to spend tons of money to get a nice handbag; environmentally conscious choices like faux leather and crossbody bags made of recycled plastic are popping up everywhere in popular culture.
To tie an outfit together without spending more than you can afford, simply match your crossbody bag's color or material to your shoes. As long as these pieces match and appear high-quality, you can dress in casual, off-brand clothes and still look chic.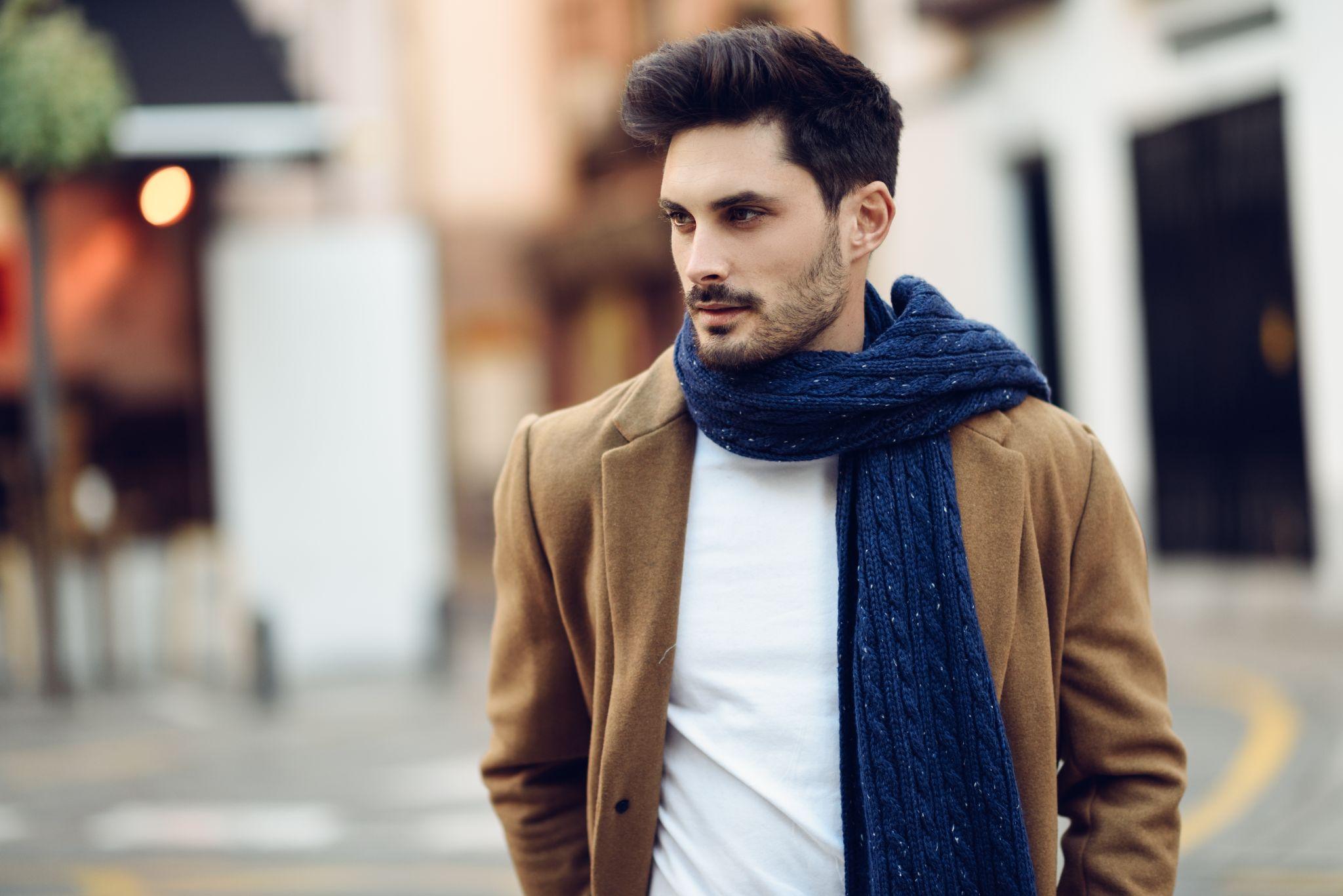 Layer Everything
To create an expensive persona, one trick of the trade is to layer your clothing and accessories. Layering builds your ensemble piece by piece, which creates a vibrant aesthetic that screams well-to-do.
Throw on some of your high-quality basics, such as a pair of tan chinos and a white button-up shirt, and then layer with several accessories. You may choose a colorful scarf and tailored sports jacket, or you could wear a few different chains, such as an 18K rose gold rope chain, to complete the look and take it to the next level.
Layer your suede boots with stylish wool socks and neutral-colored peacoat, and then throw on a white gold luxury watch and ring to add some bling to the look.
Take Care of Your Wardrobe
One of the most important things you can do to cultivate an expensive look is to take care of your wardrobe items. Overwashing or improper care can wear out your clothes faster and cause them to look faded and old.
Allowing your clothes or shoes to become stained by food or other substances can ruin their look and force you to spend more money on replacing them. Storing your jewelry improperly can cause oxidation and discoloration or allow it to tarnish or become damaged.
Take special care of your items to prevent your clothes and jewelry from ruining your expensive look. For clothing, this means washing it according to instructions, including dry cleaning when necessary. You can also use clothing storage bags to hang your suits or expensive basic items in your closet, so they are protected when not in use.
For jewelry, store your items separately from each other, preferably in a velvet-lined jewelry case. Take them in for cleanings at least once per year to remove build-up, or wash them gently at home in a mild solution of water and dish soap.
Rock Your Expensive Look on a Budget
You can easily rock an expensive look without breaking the bank when you add in the right elements. Invest in a few high-quality basics, like shoes, a sports jacket, and a blinged-out gold chain, and then build your ensembles around these pieces.