5 Style Rules That Will Refine a Man's Look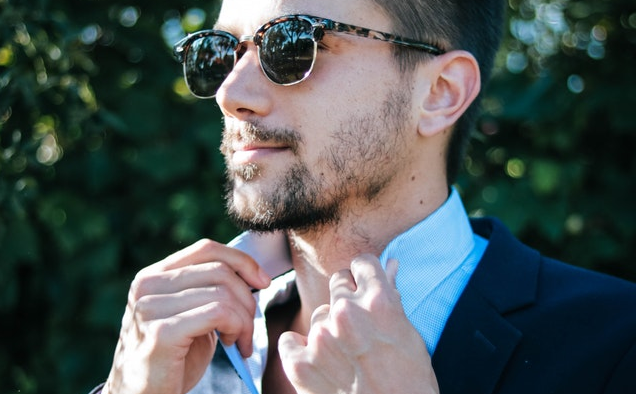 There's always room for improvement, especially when it comes to style. Whether you're a guy who's already confident in his fashion game or one who's taking his first steps towards becoming a more well-dressed man, there are still things you can do to make your style choices work for you. Following these 5 rules will elevate and refine your look:
Quit wearing tatters.
Done properly, there are ways to wear distressed clothing in a tasteful, appropriate manner. Aged, broken-in clothing that's ripped and slashed in the right places can have a rugged sort of charm and broad mass appeal that attracts everyone from punk rockers to supermodels. Even the most basic pieces can benefit from the uniqueness and character that a bit of damage provides, ultimately allowing the garments to tell their own story. However, the line between wearing "distressed clothing" and "rags" is razor-thin; to pull off the look successfully, there's a need to dress with purpose and a delicate sense of balance. Unfortunately, some men have neither.
Again, the key is to be purposeful if you want to lean into the trend. Hems that are only frayed due to years of being dragged around behind you are not "purposeful". Neither are the holes under your shirt sleeves where your armpits are. If anything is damaged or dirty in a way that isn't by design, get rid of it. You'd be surprised at how much of a difference wearing clean clothes that don't have holes in them can make.
Invest in quality, not trends or brands.
Some guys think that in order to become more stylish, they'll have to start being trend chasers. That is hardly ever the case.
Trends are refreshed from season to season and are part of the reason why fashion is so fresh and dynamic. However, their transient nature means that it's a bad idea to invest too much in them. Instead, you should focus on building a wardrobe composed of classic, timeless pieces that will last you a lifetime.
You'll want well-made essentials that you can wear over and over for a variety of occasions: garments that never go out of style include the perfect pair of selvedge jeans, crewneck t-shirts that hug your body just right, the "last-minute" blazer or sport coat that can elevate any outfit, and so on. Make sure that they're made with durable fabrics and pay attention to how they've been stitched and finished. In many cases, you can forego name brands if you can find the same clothes in comparable quality elsewhere.
Stop wearing white socks.
Yes, the statement above is likely to generate its fair share of impassioned protest. Hear us out, though: there are a number of good and valid reasons to get rid of your white socks.
For one thing, their color makes them visible from far away, plus they don't match anything. Spots and stains are also painfully visible against a solid white backdrop; there's no hiding them when they get dirty. They're also a nightmare to sort out of the wash!
With so many other colors and patterns available, there's simply no reason why any man should keep white socks in his drawer. Burlix standing over-the-calf socks are a far more sophisticated choice, whether you're looking for something for work or play. If you aren't too sure about flashy prints and colors, a few pairs in basic black should get you safely through most situations.
It's not about what you wear, it's about how everything fits.
Forget about "fashionable"; in most cases, making clothes look good is contingent on how they fit. For the vast majority of people, though, finding garments that fit perfectly is a challenge at best and an exercise in futility at worst. Human beings come in all shapes and sizes, but retail brands only cater to some of them, making it difficult to find something to wear.
Our advice? Find yourself a skilled tailor. Good ones should be able to perform alterations on a number of menswear staples, including full suits, button-up and dress shirts, jackets, trousers, and even jeans. As long as there is enough fabric to work with, they can address most fit-related issues.
There are few things that a French tuck won't solve.
The French tuck is a styling trick that's been around for years, but it owes its recent popularity to Queer Eye's resident fashion expert Tan France. When done correctly, it can balance your proportions and make you appear taller and slimmer. It's so simple, too. All you have to do is tuck the front-middle section of your shirt into whatever bottoms you happen to be wearing. This creates a silhouette that's pulled together but still refreshingly informal. You can try it out with almost any top, as long as it's long enough to tuck in.
The best thing about these rules is that they'll always be relevant. Menswear will undoubtedly continue to grow and evolve, but wearing clean, well-made clothes that actually fit? That never goes out of style.