5 Ways to Look Great at a BBQ This Summer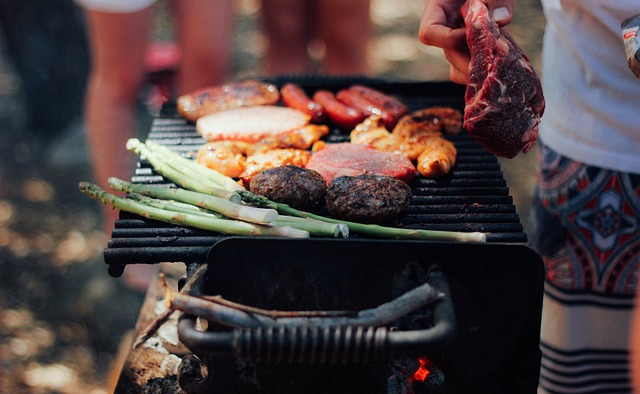 With summer finally here, it's the start of BBQ season again. While outdoor gatherings can be great fun it can sometimes be tricky to know what to wear. A combination of comfort and style is important, so here are five of our top tips for looking and feeling good at every BBQ you go to this year
1. Shades
Nothing signals summer is here like a new pair of shades. As well as providing vital protection for your eyes (from the sun as well as errant charcoal ash) sunglasses can also help to create a stylish look. Esquire's top picks this summer include tortoise shell frames by Gucci and Prada as well as several traditional aviator designs. A classic Rayban pair also makes the list, with gold detailing on the round double bridge making their latest offering different to previous seasons.
2. Shoes
Classic white trainers are a great look and versatile choice or for something a little more sophisticated, boat shoes are also making a comeback if you fancy a more classic look. If you're looking for a new trendy pair but are on a budget, a recent Promopony article encourages us to dig through our wardrobe and get rid of a pair of shoes we've only worn once by selling them on eBay. That way you'll have some extra cash to spend on a new pair, which you may even be able to find on their listings which include lots of different brands and styles.
3. Shirts
Light and airy shirts are the best way to go – especially if you are the one who is going to be the cooking behind a hot grill. While an official BBQ shirt may be taking things a bit too far, we love the idea of a button-through pocket for storing secret spices in! If patterned shirts are more your thing, this year's top picks include spots as well as square and diamond prints. For the more adventurous, bold floral designs are also trending this season.
For the more adventurous, bold floral designs are also trending this season.
4. Shorts
Shorts are a key wardrobe item when it comes to summer attire. Investing in pairs that will go well with a range of different colored shirts means you'll be able to mix and match outfits for a host of events. As with shirts, comfort is also important – make sure there's enough room to move in them so that you can get involved in fun summer garden games such as Giant Jenga, Lawn Twister, Yard Dominoes and even Garden Chess during the gathering.
5. Layers
Finally, when thinking about your BBQ outfit, it's a good idea to take a top to add an extra layer to your look if necessary. Whilst you can plan for most things in advance, unfortunately, the weather isn't one of them. Make sure to check the forecast beforehand to make sure you don't get caught out!
With your look sorted, all you need to do now is decide what food and drink to indulge in – luckily for most of us this is a far easier choice than what to wear!