5 Ways To Wear The 'Colour Of The Year' According To Pantone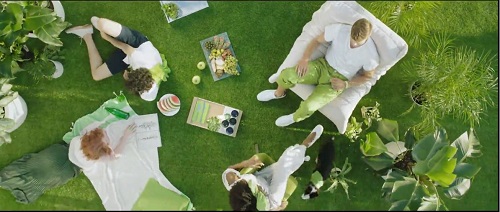 Pantone have revealed that their colour for 2017 is… green. Or to be more precise – Greenery – 'a fresh and zesty yellow-green shade that evokes the first days of spring when nature's greens revive, restore and renew."
It has, however, divided opinion – but people did go crazy for this viral green puffer jacket, which now has its own Instagram page – so maybe green won't turn out to be such a controversial colour after all.
Plus, Balenciaga put it on the catwalk, on Lotta Volka, for SS17, Oscar la Renta looked to the colour for its most recent collection, US Vogue featured it on their January cover and Skoda revealed a bright green car at their 2017 launch.
So, if you'd like to bring some Greenery into your wardrobe, pantone recommends pairing the shade with neutrals, brights, deeper shades, pastels, metallic and even last year's pink and blue.
Jacket
Bomber jackets have been back in fashion for some time now and this season they come with added details – including embellishments and embroidery. If you don't fancy a bomber jacket, you may want to consider either a puffa jacket or a duffle coat – both of which have been seen on the catwalks this year. Blend these with the colour of the year and you'll be bang on trend!
Shirt
A shirt is a great way to include Greenery in your outfit because you could wear it underneath a darker jumper and simply have the collar poking out the top –a subtler look. Or, wear the shirt on its own teamed with dark coloured trousers – for a bolder look. Likewise, a block-coloured green t-shirt is great for a bolder look, or you could opt for one that simply incorporates the colour.
Sunglasses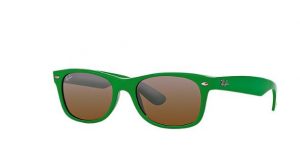 If you're not a fan of green clothing because you don't really feel it's 'your' colour, then why not incorporate Greenery into your outfit through accessories? This can be as loud and out-there or as subtle and discrete as you wish. These Ray Bans is just like the shade of green that Pantone have chosen for the year and will look cool, as well as protect your eyes from the sun!
Trainers
Don't forget about your footwear! While you might not want to get a pair of oxfords in green, you could get yourself a pair of trainers. Adidas do a great range of trainers in Greenery as well as various other shades of green, some of which are contrasted with bold colours for a bright and trendy look. These won't look out of place with your everyday outfit, making them the perfect way to add the colour into your wardrobe.
Underwear
Don't want your green to be seen? Not sure that a 'zesty yellow-green shade' is really you? Then why not pick yourself up some green underwear? You can still wear the Pantone 'colour of the year' but no one has to know except you.
Whether you love green and can't wait to start wearing it or you are little more sceptical of the colour – there are a variety of bold and subtle ways to incorporate it into your outfit.