A Beginner's Guide to Pairing Shoes with Dresses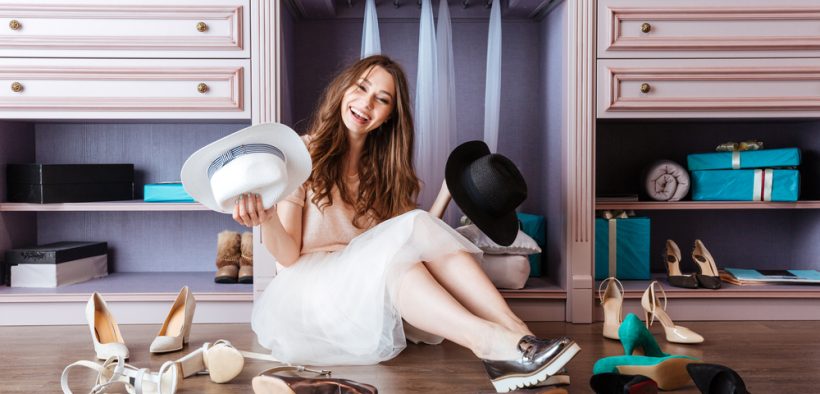 It's easy enough to fall in love with all sorts of shoe styles and all designs of dresses. What's NOT so easy is creating the perfect ensemble with these pieces.
The key to remember, especially in this instance, is that pretty and practical can be combined. Not only that, but they should be combined when the aim is to dress well! Luckily, the style and the situation tend to go hand in hand when dressing for the day — so it shouldn't be too hard! With that said, there is a bit more to think about when it comes to creating the perfect shoe-dress pairing. We should know, after all, as we've already thought it through and we're here to share what we've learned! You should start by asking yourself:
What Are the Anticipated Activities?
Anticipating the day's events and activities will help you pick the most appropriate style — because as much as the wrong style can ruin your outfit, it can also ruin your ability to be comfortable and have fun or excel at what you're doing. So consider the style from both the practical and pretty perspectives, because while your beachy wedge sandals are casual and bohemian to create the perfect beach vibe, they may leave you unable to perform the perfect beach volleyball spike or actually strut the beach at all!
Ultimately, this will come down to deciding between flats and heels, but sometimes there will be other considerations to make as well. For instance, will you be attending an event or going to visit a friend that's surrounded by a muddy field? Anything flat will do you well, yes, but your strappy flats may fill with mud on the first wrong step!
What's the Occasion?
Understanding the occasion will help you decide the level of formality that's due. For instance, you may have decided that the beachy wedges from above are inappropriate for activities and that you will need a flat shoe — but is this simply a fun beach day where your dollar store flip-flops are acceptable, or is it a wedding on the beach that you should step up your style and find an extra cute pair of flat sandals for? When it comes to stepping up your style for more formal occasions, consider heightened heels, quality materials and additional bling first and foremost. If you're uncomfortable stepping too far out of your comfort zone, though, consider rocking your usual styles with amplified aesthetic features like a metallic sheen or sparkle.
What Does Your Dress Look Like?
While the style of your dress will play the biggest part when it comes to pairing shoes, the color, texture, print or pattern should also have an influence on your decision. Because the style of your dress is so essential in creating the perfect pairing, we've gone into more detail on that below. When it comes to the color, texture, print or pattern of your dress, though, pairing shoes can be relatively simple and straightforward! Shoes in a shade slightly darker than your dress will look the most balanced, with the exception of exact color matches. And on the note of exact color matches… Do them whenever you can! This works best if your dress has a print or pattern that you can play off and draw one color out of, but will also look amazing when done with a solid color dress as well, as it's a great opportunity to amplify or add to your silhouette and create intriguing details. For instance, imagine a royal blue, sweetheart neckline dress with an a-line skirt. By adding royal blue, suede, ankle strap heels, you can instantly add an intriguing texture to your ensemble, play off the playful shape of the dress and create cohesiveness — showcasing each piece equally! Luckily, comfortable heels for women exist in any color, texture, pattern or print so your vision should always be viable!
If your ensemble is all about a pair of statement shoes that you want to draw attention to, of course, it's best practice to shift the approach and match your dress to your desired shoes. For instance, a standout sparkly pair of pumps or leopard print loafers would be easiest (and most effectively) paired with a solid color dress in a complementary color. If you want to go the extra mile, consider including accessories that mimic, match or amplify your shoes such as a belt, clutch, bag, hat or scarf.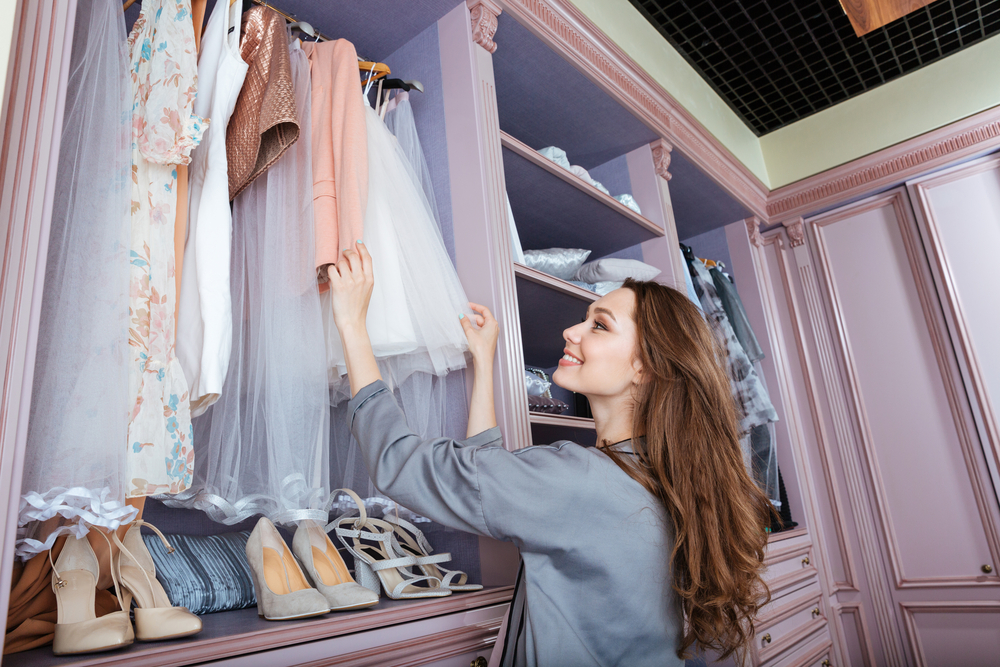 Perfect Pairings
While almost any pairing can be done perfectly with some attention to detail, there are certain style pairings that exhibit pronounced perfection and make it simple for you to succeed.
Sporty dresses pair particularly well with slip-ons, sneakers, platform sandals and, of course, cute flats in casual styles.
Short casual dresses are versatile and have the potential to pair well with sneakers, flats, heels of any style (with an emphasis on kitten heels), moccasins, loafers, wedge sandals, clogs, flat sandals, little ankle booties and even tall boots at the right times.
Short formal dresses pair particularly well with heels of any style (with an emphasis on pumps) and flats in formal styles.
Business dresses are generally worn with closed toe heels no higher than 4", thanks to common dress code policies. With that in mind, many closed toe flats in more formal materials will pair great with business dresses as well.
Long casual dresses call for strappy and sandal style high heels, gladiator sandals, Greek sandals, wedge sandals, block heel sandals and platform sandals.
Long formal dresses pair perfectly with heels of almost any style (with an emphasis on strappy styles).
Trapeze and shift dresses pair particularly well with flats in all forms, wedge sandals, block heel sandals, flat sandals of any sort (with an emphasis on T-strap sandals), clogs, heels of any other style and even boots.
Slip dresses pair particularly well with slip-ons, sneakers, clogs, strappy heels, block heel sandals, platform sandals and wedge sandals.
Summer dresses call for sandals! Whether they be flat T-strap, gladiator or Greek style sandals, or lifted wedge sandals, block heel sandals or strappy sandals — it'll be up to your dress, but there normally aren't any bad options!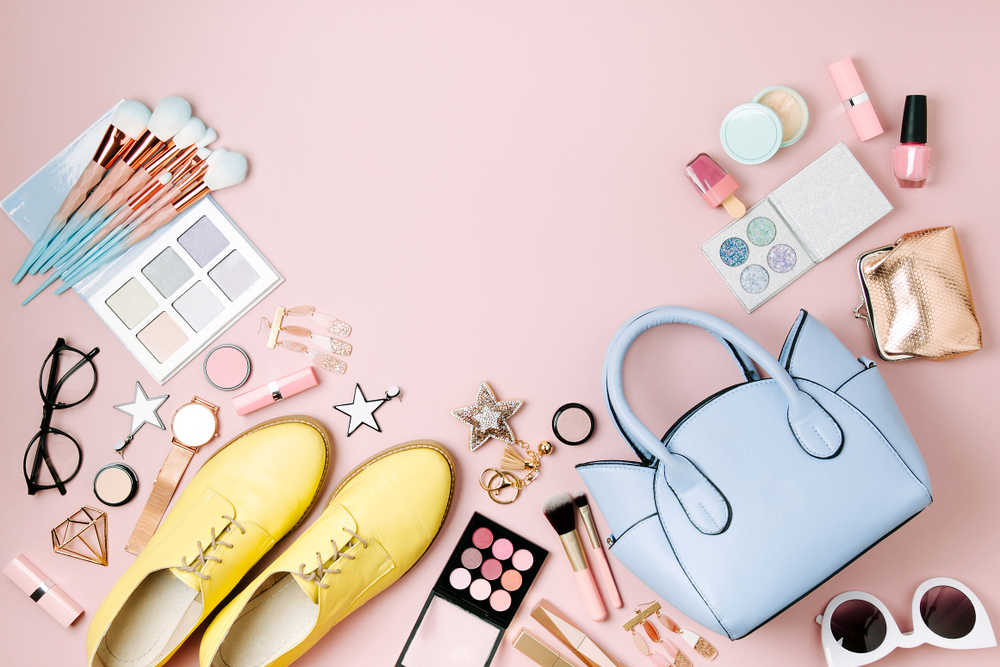 Don't Forget Appropriate Accessories!
If your shoes still aren't matching up to the rest of your ensemble, consider your accessories! Especially when you're aiming for casual, it's easy to find yourself timid when it comes to including too many accessories — but don't be! Remember that accessories don't have to be elegant necklaces and expensive earrings. Accessories can be exactly what you need them to be! It could be metallic temporary tattoos mindfully set, a unique rope belt, a mini backpack, a colorful toe ring, an interesting upper arm cuff or even standout hair accessories!
There are a lot of subtle initiatives that you can take to make a significant impact on both yourself and those around you, so step into them as enthusiastically as you're sure to step into your shoes!