Do Casinos have a Dress Code?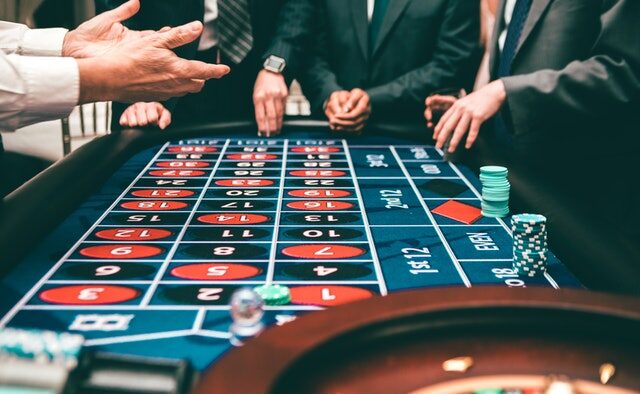 Land-based casinos are doing their best to stay relevant in a world where their online counterparts are the dominant force. It can be difficult for brick-and-mortar establishments to compete with online ventures, as punters cherish convenience more than ever before. Those who choose to visit physical casinos and gamble locally will also have to consider the dress code. This used to be much stricter back in the day, when casinos were places frequented by the wealthy and famous. Even so, certain rules still apply and it's important to know what to expect when visiting such places.
Welcome to casual Las Vegas
Arguably the most luxurious casinos are those located in "Las Vegas" according to bingosites.co.uk, a hotspot for entertainment among gamblers from all over the world. When visiting local casinos, punters used to abide by the rules of a strict dress code. These rules have diluted greatly over the years and Sin City is today a far more accommodating place for gamblers. Casual outfits are accepted in most places and players can wear pretty much anything when visiting casinos. As long as you don't go over the top, there will be no complaints.
Smart casual is the desired dressing style in Las Vegas and something that players should be aiming for. The term is pretty loose and most of the regular clothes that people wear on a daily basis will fit the profile. It is not considered acceptable to wear shirts with provocative texts or go to the casino wearing flip-flops. Even shorts are frowned upon and given the temperatures inside Las Vegas casinos, such attire isn't recommended anyway.
Las Vegas casinos are quite often parts of larger entertainment establishments that go well beyond gambling. One can have dinner, go for a shopping session or enjoy a show without actually leaving the premises. Wearing clothes that would fit all these activities makes perfect sense and once again smart casual seems to be the way to go. Hoodies are also accepted and they make perfect sense especially when you play poker and you want to conceal your facial expressions.
The standards are higher in Europe
European casinos are fewer and even famous gambling hubs such as Monte Carlo or Baden Baden pale in comparison to Las Vegas. They have only a few casinos, but what they lack in quantity, they compensate through luxury and opulence. Not surprisingly, the dress code is also stricter in these places and punters need to abide by specific rules. The iconic casino in Monaco will hold visitors to higher standards and encourage them to brandish a look that evokes excellence and elegance.
While you do your best to fit in nicely, it is equally important to be comfortable. Gambling sessions can be longer than expected and whether you win or lose, you need to feel warm and cozy. A jacket is a good addition to a gambling night and it will perfectly match an elegant shirt to deliver the gentleman look.