Most Stylish NBA Stars Right Now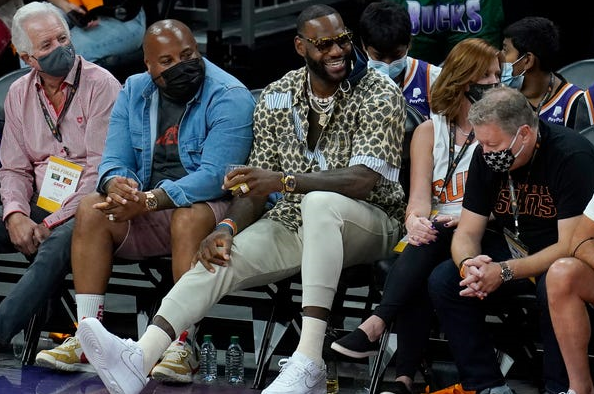 The NBA is filled with many of the world's greatest basketball players but how does it stand up in terms of their fashion sense?
Well, this league also has some highly fashionable stars in it, with the following players leading the way thanks to their great looks and some eye-catching choices.
LeBron James
Arguably always the favorite as MVP in the 2022 NBA Championship Odds, LeBron James is also one of its key fashion icons. After joining the NBA as the first pick in the 2003 draft, he has gone on to establish a reputation as one of the sport's greatest-ever players. He currently plays with the Los Angeles Lakers and holds the impressive record of being the only basketball player to have won and been MVP in three NBA finals with three different teams.
In a fashion sense, James is known for having a highly diverse style that ranges from smart suits to casual gear with sneakers. His stylish arena tunnel entrances let him show off a tremendous sense of fashion that includes athletic gear but doesn't veer too far in that direction. His roles hosting the ESPY Awards and Saturday Night Live have allowed him the opportunity to show his fashion sense to a wider audience, and it's something he has taken full advantage of.
Russell Westbrook
Widely regarded as one of the NBA's fashion icons, Westbrook joined the league in the 2008 draft and currently plays for the Los Angeles Lakers. One of the sport's top stars, he is also well-known for the eye-catching outfits that he wears, often combining bright colors and outrageous styles.
His outfits don't always work perfectly, but he's brave and bold enough to try just about anything. Westbrook founded his own clothing line – named Honor the Gift – in 2016 and before that he has worked as the image of Kings and Jaxs Boxer Briefs. Westbrook has stated in the past that, "I have always loved fashion" and it clearly shows.
PJ Tucker
The long and varied pro basketball career of PJ Tucker has taken him to countries like Israel and Germany, as well as a couple of spells in the NBA. While he joined the American league back in the 2006 draft, it was 2021 before he won an NBA Championship, a feat he achieved with the Milwaukee Bucks before joining the Miami Heat.
His fashion sense has seen him wear a massive variety of clothing, with his huge collection of thousands of pairs of sneakers showing how seriously he takes his look. Tucker has said that he loves getting dressed up every day, and that he cares a lot about his appearance. In fact, he even went as far as to say that if he looks good then he plays good, calling it a type of chain reaction.
Jordan Clarkson
Since joining the NBA in the 2014 draft, Jordan Clarkson has made a bigger impact than had perhaps been expected of a second round pick. After entering the NBA's All-Rookie First Team thanks to his performances during his first season in the league, he moved to the Utah Jazz and is currently on a four-year contract worth $52 million.
The Filipino-American player likes to take risks with his clothing choices, leading to fascinating outfits such as the plaid kilt that he wore following a game early in 2021. Other interesting fashion decisions that he's made include using a Chanel bag around his neck and wearing a robe sweatsuit. He may not be as big a star on the court as Westbrook or James yet, but his fashion sense is up with the best players in the NBA.