Poncho vs. Patagonia. Who makes the best outdoor shirt?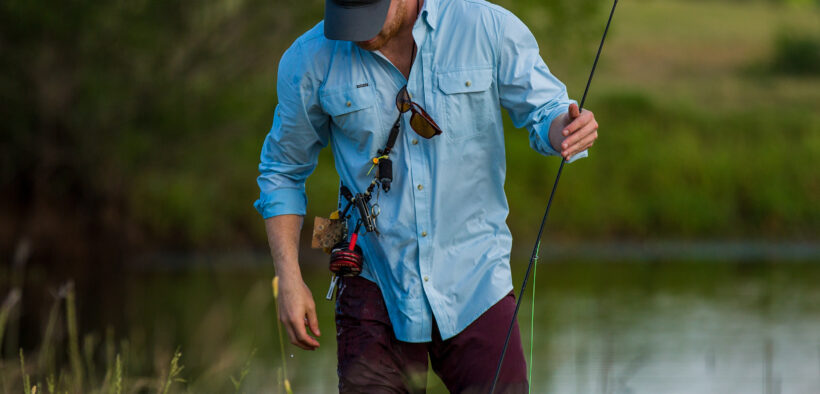 Quick Primer: I've tried a lot of outdoor shirts, both good and bad. These are my two favorites.
Poncho is a new kid on the block who I keep hearing about from my buddies, while Patagonia is one of my favorite brands and has been around for forever.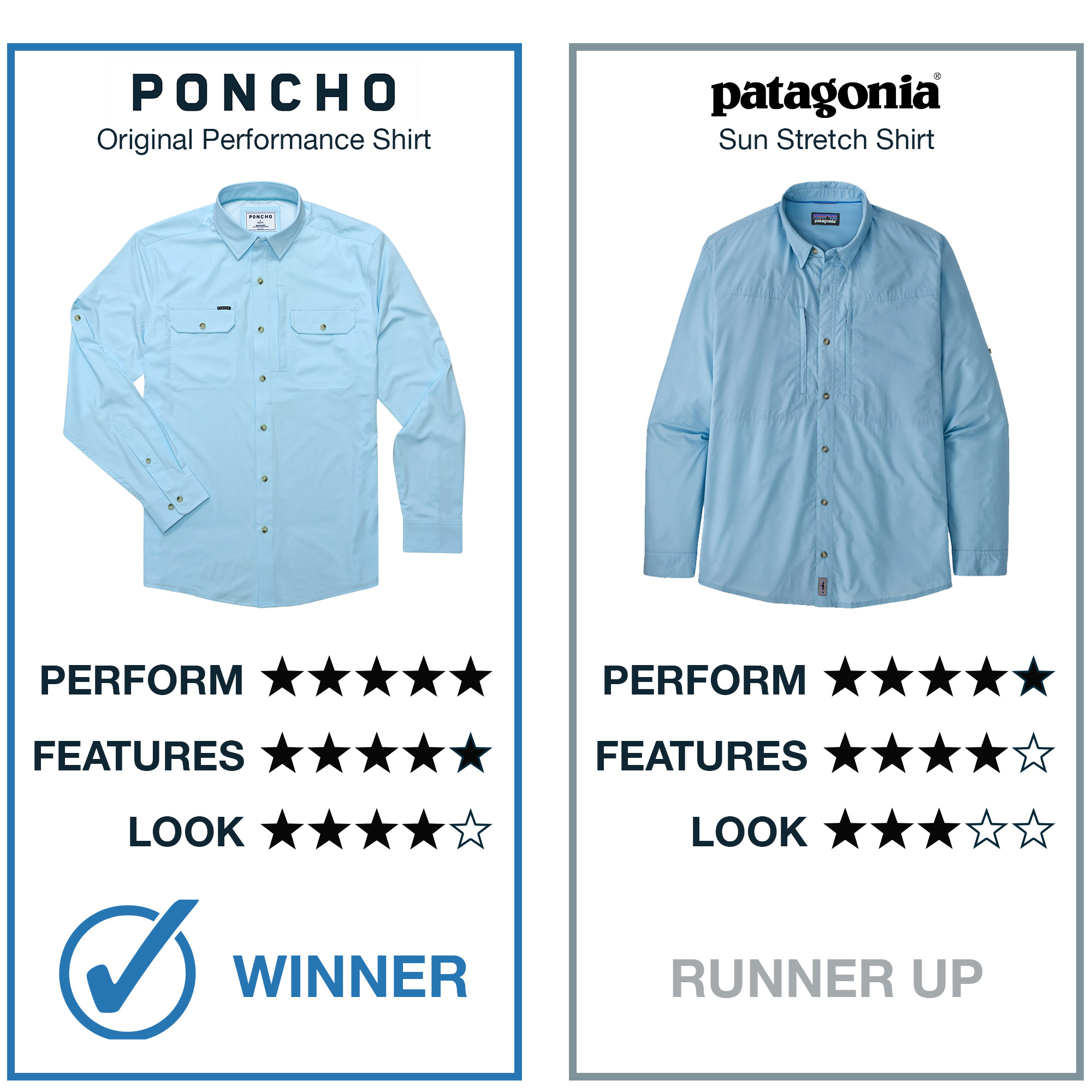 Poncho – $75-$80 in fourteen colors
Patagonia – $99 in six colors
Performance / Comfort
Both shirts excel here. They have built-in stretch and dry fast, which is great if you get hot easily and sweat a lot. Poncho might be a bit more comfortable because it feels natural, whereas Patagonia has a slight plastic-y feel.
Features
Both have zipper pockets, hidden snap collars and a sunglasses cleaner. Poncho has hidden magnets in the chest pockets, so I can open them with one hand. I've never seen anything like it, and I'm loving the easy access. Poncho also has a hidden slit to hold your sunglasses.
Look / Fit
Patagonia and Poncho both offer standard fitting shirts. Poncho also offers a slim fit shirt, which is a nice option if you have more of an athletic or slim build.
The Takeaway
These are both awesome shirts and you can't go wrong with either. I give the slight edge to Poncho.
Good to know: Both of these shirts are Blue Sign approved, which is the gold standard for environmental sustainability. As an outdoorsman, I say props to both for making their shirts the right way.