Your Men's Summer Of 2022 Style Guide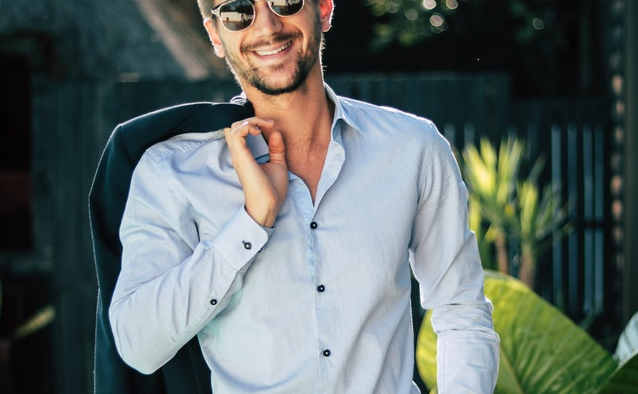 With its warmer days and lighter evenings, summer has finally arrived. With it comes the chance to update your wardrobe with some of the hottest styles for men.
After two long years of Covid restrictions, we can help you look your best with our men's summer of 2022 ultimate style guide. So, get ready to ditch your lockdown sweatpants and get your summer fashion mojo back with this season's biggest trends.
1. Preppy style
The All-American collegiate look was top of the Spring 2022 fashion class and is now back for a repeat performance. But this time, the fabrics are lighter, and the colours fresher, so you can do the preppy look, beach style.
With the polo shirt as the star of the summer fashion show, this is a look that can be layered when the weather turns with V-neck jumpers or varsity style jackets. Or create a more grown-up look for the after-beach bar with a button-down Oxford shirt, smart-casual chinos, and a tailored blazer.
Look out for faded fabrics and 'sun-washed' designs for a wearable retro Californian vibe. Check out Ralph Lauren, Alexander McQueen, and Burberry for inspiration. You'll likely find some older pieces in a men's designer sale if you wish to save some money here.
2. Workplace comfort/smart comfort wear
Over the past two years, the line between work and leisure wear has been distinctly blurred. We have fallen in love with workwear comfort, and the fashion world has now stepped in. This means the work/leisure aesthetic is one of the biggest summer trends.
Taking the comfort of leisurewear and styling it up to be more structured and office appropriate, 'business comfort' wear remains the big thing. For the summer, this means more structured leisure pants made from office-cool cotton or linen fabric and pant/jogger hybrids that can be styled up with a more formal T or shirt. Add in a cool pair of polished sneakers or casual loafer, and you have summer 2022 water cooler style in the (work)bag.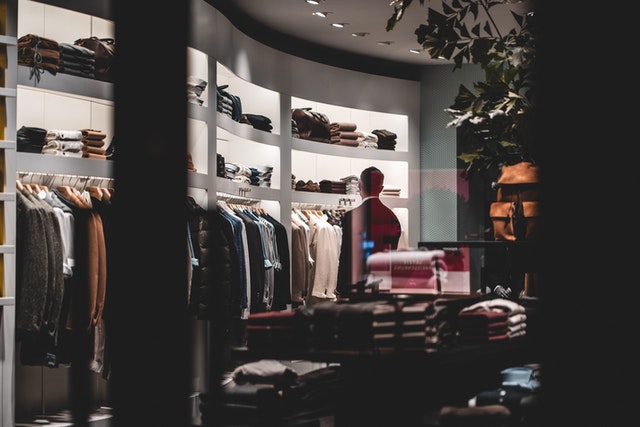 3. The cardigan coat
Thanks to the fickle British weather, a cover-up is also a summer wardrobe staple. If you are not a fan of heavy jackets or sweatshirts, then this next big summer trend for men could be your thing.
The cardigan coat is a smarter alternative and has a fabulous geek vibe. A more structured, thicker version of the humble cardi, the cardigan coat is a heavy knit that easily doubles up as a jacket.
Thrown on over your daytime sweatpants or shorts, the cardigan coat adds some soft-knit cosy chic to your look. Or opt for a more structured, longline knitted jacket for a fashion-forward twist to your suit or casual evening wear. You can even tie in a bit of the preppy vibe with a houndstooth cardigan coat, a pattern popular with designers like Balmain.
4. Neon bright
Go bold or go home is another men's style trend this summer, thanks to the love of neon in many of this season's key fashion collections. Fendi, Louis Vuitton, and Dolce Gabbana are just some of the fashion houses embracing acid colours for their 90s rave-influenced men's wear.
You may need to wear your brave pants to go full head-to-toe neon, but there are plenty of other options if total dayglo is not your thing. Oversized retro t-shirts, patterned polos, and neon-bright trainers are all excellent ways to embrace this colour pop trend without reaching for the sunnies. Or add more subtle neon accents and pair with neutral colours such as denim or white for a go-anywhere look.
5. The summer suit
Despite the shift to casual wear, the men's suit remains on the fashionistas' radar. And with summer parties, weddings, and other social get-togethers bursting back on the post-pandemic summer scene, there's still a demand for a smarter look. The twist for summer 2022 is a re-think of the formal suit to create much more wearable, versatile, and casual attire.
The 2022 summer suit offers two easy-to-wear pieces that have a low-key appeal that really hits the mark. Look for softer, easy-care fabrics such as cotton and linen as well as less structured shirt jackets in place of more tailored blazers. Colours are softer too, with neutrals and even pastels coming into play. The 2022 summer suit is more relaxed and over-sized but still retains the sharp edges of quality tailoring.
Pair with leather trainers or loafers, add a tee, polo, or casual shirt, and forget the tie. For a smart-casual look with a comfy vibe, the summer suit 2022 is where it's at.