Are Crew Necks Better Suited For Men Or Women?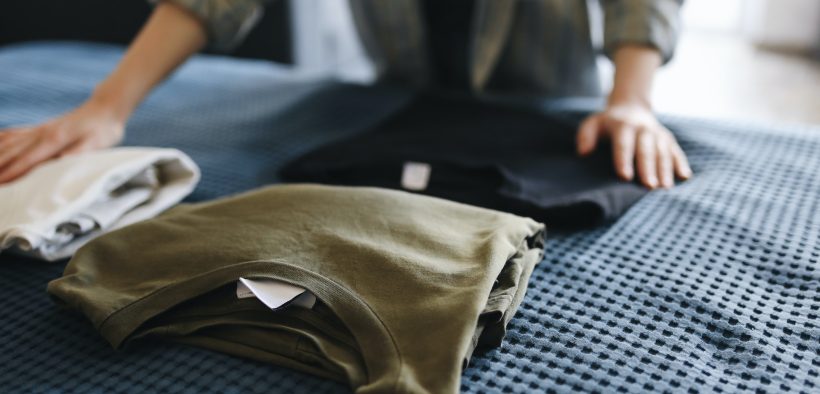 There's no doubt that both men and women love t-shirts. With so many styles and designs available, it's easier than ever to create comfortable outfits for most life's occasions.
But what about crewnecks? Have you ever considered whether this ultimate classic is better suited for men or women? We explore!
Women's T-Shirts
First, let's talk about women's crewneck tees and what makes them, well, female!
Generally, women's shirt seam tapers in towards the waist and expands again towards the garment's bottom hem. Besides that, women's shirt sleeves are usually tighter and have shorter sleeves that are only a few inches from the underarm seam. The shoulders also have a narrower cut.
The crew neckline is more or less the same as on male tees, though it often tends to be slightly lower.
Men's T-Shirts
Men's t-shirts have the opposite seam – it's straight and goes from the underarm to the hem. The best crew neck t-shirts for men generally have wider shoulders and longer and less fitted sleeves. Generally, the sleeve goes until mid-arm and sometimes even closer to the elbow.
It's changing now, but men's crewnecks still have fewer style options than women's and fall mainly into three categories – regular, fitted, and oversized.
Luckily, with the evergrowing popularity of a crewneck, fashion brands keep pushing the envelope when it comes to style and design. Check them out!
Unisex T-shirts
But what about unisex tees? Well, it's not as simple as it seems because a unisex cut doesn't always mean that the tee will fit both men and women.
As strange as it sounds, unisex crewneck tees generally still tend to lean one way or the other as "women's" unisex might run smaller and tighter and "men's" – wider and looser.
When shopping for unisex tees, our advice is to do so in person and not online because while the specific garment may suit both men and women, it's never guaranteed. If you prefer online shopping, read the measurement and size table carefully.
Men's Crewnecks
Now that you're familiar with the differences let's get into styling. A t-shirt might be one of the most popular, if not the most popular, men's garments.
It has endless styling possibilities and can work for many occasions, from every day at the office to leisure activities to even formal gatherings like, e.g., summer weddings.
A high-quality t-shirt can easily substitute a button-down shirt at the office and be worn under a blazer or a suit.
It is also the ultimate summer staple, and you can choose from a variety of fun and exciting colors for the season and wear it with shorts, jeans, or linen pants.
Crewnecks are also excellent for layering, whether it's your favorite hoodie, jumper, sweater, or cardigan.
Women's Crewnecks
Women's fashion still has so much more to offer than men's (though things are slowly changing).
When it comes to tops, women also have more freedom with the dress codes and can wear crewnecks, blouses, singlets, and even tank tops without compromising the occasion!
Female crewnecks also come in many different designs and styles, and it's up to you to choose whether you prefer fitted or oversized ones.
Overall, while the ladies look great in crewneck tees, they have so many more choices that it's not an essential piece of clothing.
The verdict
Everyone is free to wear whatever they want, and both women and men have excellent choices of crewnecks that can be styled on most occasions.
Having said that, crewneck is a pillar of every man's wardrobe while it's just one building block in a woman's, so we'll go ahead and say that guys rely on crewneck tees much more than the ladies!