Affiliate Marketing Know how in 4 basic steps!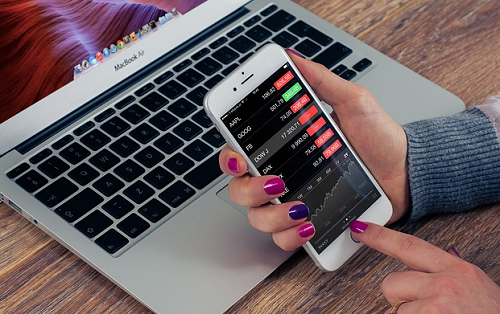 While many of you may remember 1990's as an era that revolutionized everything, it is an era that introduced us to the world wide web aka the internet!
Internet has single-handedly revolutionized everything we do today. From paying our bills to working online, everything is dependent upon this digital ocean of information at our finger tips! It has made life simple and it has made access to information easier and faster. Working online from the comfort of your home is one of the luxuries you can afford, now!
It is here that affiliate marketing makes its mark. Affiliate marketing has taken the world by the storm and we are here to give you a glimpse in the world of affiliate marketing!
What is Affiliate Marketing?
Simply put, affiliate marketing is a way to earn commission by promoting somebody else's or some other company's products. In other words, you are not investing your time or effort to create a product. Instead, you are putting your efforts in to selling that product as an affiliate. Yes, it is simple and easy but make sure you promote a product that you are familiar with and can recommend it with confidence!
Affiliate Marketing and Its Players
Affiliate marketing is an essential relationship amongst three parties, including the advertiser, the publisher and the consumer. These are the three main players in affiliate marketing.
To simplify, an advertiser is a company or a person selling the product. The product can be anything from an insurance policy to even airline tickets. The publisher is the middle man that promotes the particular product in exchange for earning a little commission. The consumer completes the triangle by showing an interest in the product and actually buying it!
How Affiliate Marketing Works?
Technology can be pretty daunting to grasp, especially if you are an amateur. However, with the advent of 'cookies', things have become easier. Affiliate marketing depends on cookies to a large extent. Whenever a visitor clicks on a link for an ad or a website, the cookies manage to remember that particular link and this is what works for affiliate marketing. Cookies can even be used to remember the kind of websites or contents you like the most. Affiliate marketing relies on the first-party cookie for its success!
Promoting a Product as an Affiliate
By now, we all know about affiliate marketing. Promoting a product as an affiliate can be tricky. Yes, you will be earning a commission at the end of the day, but still it is a tricky job. When you are promoting a product as an affiliate, treat it as your own product. For your affiliate marketing venture to be successful, you should promote products that you have either used before or are familiar with. Always recommend a product on the basis of your experience.