History of The Game Boy Advance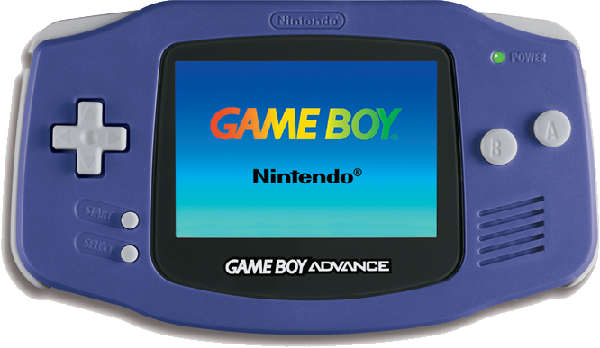 Nintendo unveiled Gameboy Advance (GBA) at the Spaceworld exhibition in Tokyo. GBA was first sold on March 21, 2001, in Japan, at a price of 9,800 yen (approximately $ 100). Nintendo felt that it was time to modernize it and to work more on Gameboy that by that time had already turned ten years old since its first release.
Legendary Games
Gameboy Advance had a lot of legendary games. You can download its roms at the best site of emulators, namely in order to play everything you wish even now:
different versions of Pokemon;
different versions of Super Mario;
Pacman;
Sonic Advance;
The Legend of Zelda;
Final Fantasy Tactics Advance;
Grand Theft Auto;
and a lot of others.
Development of Game Boy Advance
GBA is what Nintendo wanted to achieve with Project Atlantis, a 32-bit system that had backward compatibility with all the previous portable Nintendo consoles, such as the usual black and white Gameboy and colorful Gameboy Color. The new GBA differs from its predecessors primarily in form and new, more convenient arrangement of buttons. So, now the control buttons are located to the right of the screen, and the control cursor is on the left. The screen itself also became larger, and now it's colorful.
GBA possesses 32-bit processor, though it is not three-dimensional, as Nintendo itself tries to present it.
The screen at the console is not illuminated, which makes it extremely difficult to play in poorly lit places. But there is a Chinese accessory called "afterburner", which is built right into the console and allows you to play with the light. By the way, a new version of GBA SP has been released; there this problem is solved by means of built-in factory illumination. The battery is enough for about 15 hours of play. GBA is backward compatible with all portable consoles from Nintendo, which means you can play all games from Gameboy and Gameboy Color on your GBA. Also, it is compatible with Gamecube.
Screen Issues
Users complained that the very first GBA was equipped with a slightly dull screen (which was almost immediately corrected), so you only had to play in a lighted room or buy backlight. In sunny Japan, illumination may not be needed, but in the northern latitudes, there was impossible to play without it. In fact, there is not much difference between new and old screen versions. Even on the Japanese GBA from the first releases, the screen is a little darker, but under normal lighting, you can play. Another thing is that developers did pay attention to this problem and consider this issue for a long time already so that the latest versions come out with the most contrast colors. Thus, such problems no longer arise.
A lot of people are nostalgic about game consoles of the past and still want to play the games of their childhood. But everything is possible – they can download Gameboy Advance emulators and play as long as they wish. Return to the world of Pokemon battles or where Pokemons run through a maze.