Considerations For Traveling With Pets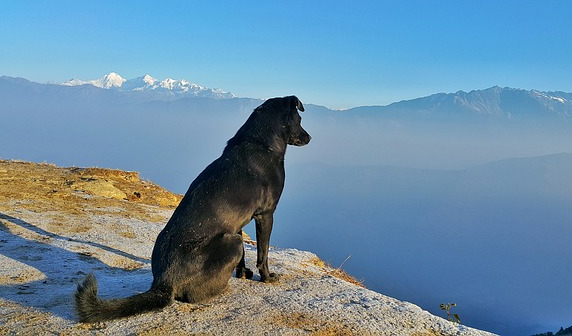 There are great reasons to go on a vacation with your pets. When you travel, it teaches you about the world, and it is also a wonderful way to relax. However, there are important considerations for traveling with pets to make the process easier for you and for an animal. Here are some important tips for traveling with your dog on a vacation.
Dog Travel Tip 1: Teach Your Dog How To Travel in a Carrier
Don't try to take your dog on a long trip before teaching it how to ride in a carrier. Make sure to find a safe carrier for your dog that is the proper size. If you are traveling on an airplane, then you must follow the correct guidelines for transporting your dog. Take your dog on short trips to local parks or other locations so that it understands how to lie down while remaining quiet.
Dog Travel Tip 2: Have a Record Of Your Dog's Inoculations
Remember to carry a copy of your dog's inoculations while traveling to other locations. Ask your dog's veterinarian for a list of its shots or medical issues, and create extra copies of the document. You may need to provide this document to an airline or hotel in order to travel or have a place to stay.
Dog Travel Tip 3: Make Sure that Your Dog Has Identification
It is possible for your dog to become separated from you while you are traveling, but you can reunite with your pet by thinking ahead. Take your dog to its veterinarian for the insertion of a microchip. A microchip will contain the information required for finding you after your dog is lost in a strange city. A veterinarian clinic or animal shelter can scan your dog to find the information on the microchip so that you are contacted as soon as possible.
Ensure you have an ID tag on your dog's collar so that if anyone finds your dog, they can contact you immediately.
Dog Travel Tip 4: Know a Geographic Region's Guidelines
Before you try to travel anywhere, know the geographic region's guidelines concerning bringing along a dog. Some countries require quarantines for all dogs, and other countries will demand a specialized passport. It can take several weeks to get a pet passport, and your dog may need additional inoculations or documentation.
Dog Travel Tip 5: Prepare For Extra Expenses
You will need to pay extra fees to travel with a dog, so you must plan ahead for these expenses. Some airlines will permit a dog in the cabin of an airplane, but alternatively, you may want to have your dog travel in a special baggage area.
Dog Travel Tip 6: Choose Fantastic Overnight Lodging
It is essential to choose a dog friendly hotel that has special rooms for pets and pet owners. These rooms are often located near outdoor walking areas, and the hotel will have beds designed for dogs along with water and food bowls.