Master & Dynamic and Leica Camera MH40 Headphones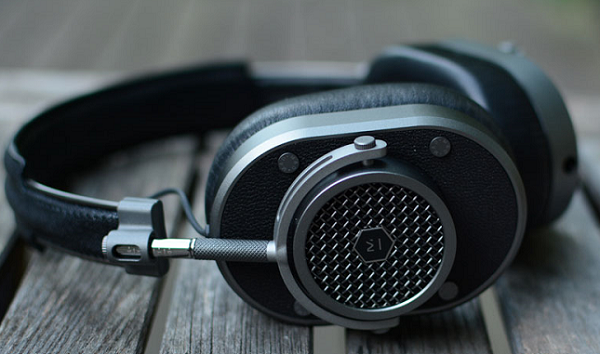 We have always been a fan of Master & Dynamic and when we heard that they were collaborating with Leica Camera partner to release custom sound tools we were excited to say the least. We had to check the products out and this week we received our pair of the MH40 Over-Ear Headphones for the 0.95 range.
 The two icons have fused their common values in creating the "Master & Dynamic for 0.95" signature collection of two headphones, an earphone and a headphone stand inspired by the design of the legendary and world's fastest aperture aspherical lens: The Leica Noctilux-M 50mm f/0.95 ASPH.
These two premium brands have reimagined four Master & Dynamic products, including two headphones, an earphone and a headphone stand for the Master & Dynamic for 0.95 signature collection.
When I set out to create Master & Dynamic, I asked my team to think about our approach to headphones the same way revered premium brands I admire treat their products.  Jonathan Levine, Founder and CEO of Master & Dynamic.
These headphones are an instant hit as they are an elegant yet everyday addition to your desk, studio or home. The quality of the product is seen from the packaging of the headphones to the premium materials used. These are not some headphones that will last until Winter, these really are the high end premium of the market.
The headphones and earphone all feature the iconic red marker known from Leica's legendary lenses; both of the custom headphones are covered in black smooth grain cowhide and also feature the aforementioned red color on the ear pads' acoustic mesh. Leica's signature knurling is apparent throughout, as are the words.
MH40 Over-Ear Headphones
Our MH40 Over-Ear Headphones are the original modern thinking caps: tools to help focus, inspire, and transport your mind. Designed for decades of use, our headphones are built with only the finest materials and tuned to provide a rich, warm sound.
Technical Specifications
Dimensions : 200mm x 185mm x 50mm
Drivers: 45mm Neodymium
Impedance: 32 ohms
Weight: 360g
Materials: Cowhide x lambskin leather, stainless steel, aluminum, detachable woven cable
Cable : Detachable 1.25m Cable with Remote and Mic
2.00m Standard Cable
Headphone Connection: Dual 3.5mm standard jack
Ear Coupling: Circum-aural
Microphone Type: Omni-directional
Ear Pads: Detachable lambskin memory foam
For more information and to purchase these lifetime products visit the Master & Dynamic directly at www.masterdynamic.com. Overall we have been really impressed by not only the build quality but the outstanding sound that these headphones produce. These are definitely the best headphones we have ever owned and recommend them fully.