Top 5 Trends In Education Technology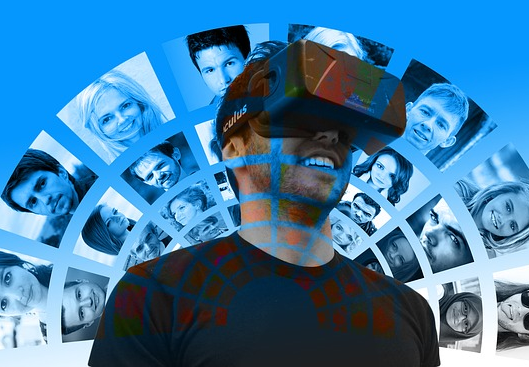 Over the last decade, education technology has changed the way students and institutions alike both work and function. From tools that help detect plagiarism in student's work to the use of virtual reality in the classroom to improve the quality of education across the board, new education technology continues to shape how students of today learn, study and work – for the better. But what are the top 5 trends in education technology? Find out below!
1. Finding Plagiarism
We can't hide from the fact that plagiarism is rising in schools, and the consequences of plagiarism can be detrimental to a student's education. In order to fight plagiarism allegations that may cause a student to be expelled, an increasing number of educational institutions are using a form of plagiarism checker. Not only is this one of the most effective ways to identify potential plagiarism in a student's work, but it provides solid evidence that the work has not in fact been plagiarised, proving that the content is 100 per cent original.
2. Collaborative Technology
Today, collaborative technology plays a large role in collaborative learning, which students across the globe significantly benefit from as a result. The benefits of collaboration technology in schools, colleges and universities alike include better learning options for those that find learning challenging and increased student readiness.
The use of this advanced technology connects and engages students, thus enabling them to work efficiently alongside each other and prevent miscommunication. With the opportunity for students to access their work and class resources from home, productivity can soar.
3. Virtual Reality
Though not every education institution has latched onto virtual reality (VR) technology, many have, and are, reaping the benefits as a result. It's a great form of education technology that improves the quality of education in several fields, including science and architectural design. Plus, because the use of VR doesn't feel like work, thus creating interest and improving student's engagement. It's a win-win education technology!
4. Different Learning Styles
It's a fact – everyone works differently. Just because certain learning styles works for one group of eager students, doesn't mean it will work for the next. Millennials, especially, work differently from everyone else and the introduction of different learning styles as a result of education technology has enabled schools, colleges and universities alike to cater for all student's needs to ensure they have the best educational experience possible. Children, teenagers and young adults like using the internet to learn, and we don't blame them! With so many resources available at our fingertips, this form of education technology has certainly advanced within educational institutions over the last few years.
5. Efficient Assessment
With the improved data and analytics advanced that education technology is able to offer, students across the globe are getting a better assessment of their current skills and abilities in order to improve their learning. In fact, it is a breakthrough education trend that will continue to evolve over time to provide the best report to help students develop, thus improving learning.
Over the last few years, trends in education technology have significantly evolved. From paper based work stepping into the digital age, to the opportunity to work online and share documents more efficiently, hundreds, if not thousands, of students, teachers and institutions alike across the globe are dramatically benefitting from these incredible advancements.