How to Keep Your Married Life Spicy & Hot (15 Tips)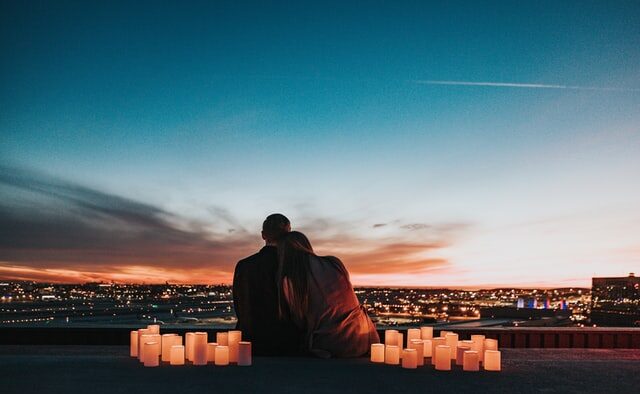 Has your married life become dull? Do you feel like you have lost spark in your marriage? 
Then, you aren't the only boring couple here. Over time, married people often enter into a monotonous routine. They get too busy in their professions and taking care of children that they won't realize when their marriage becomes dull. 
But you should not take your boring married life lightly. That is because a small drift between you and your partner can derail your marriage and fall you into the pit of divorce. 
Therefore, you should always make efforts to keep things spicy and hot in your marriage, no matter how busy you both are. A happy marriage demands lots of work, and couples who are willing to make efforts to nurture their marriage – always stay together. 
So if you don't want to end up like those old and cranky couples who can't stand each other, this post is for you. The post will help you spice up your marriage with some simple and super hot tips. So, let's bring romance back into your marriage. 
15 Simple Tips to Have a Blissful Marriage 
Marriage might be an eternal bond made in heaven. But to make it work, humans have to put their heart and soul into it. And here are a few simple things that couples can do to make their marriage spicy and hot as hell:
Tip #1. Be patience
First of all, make patience your virtue to build a happy relationship. Your mate's many habits might irk you, like how he never sorts his laundry or leaves the toilet seat open? 
But you should not let these small things ruin your mood. You have to understand that your partner is human and flawed. So, he or she can't be perfect. 
You have to accept your partner the way he is. This way, you can avoid several fights in your relationship and focus on blooming romance in your life. 
Tip #2. Never let go a chance to get intimate 
Intimacy is a fuel that keeps your marriage burning with passion and desire. Lingering touches while cooking breakfast, stolen glances while getting your kids ready for school, or a little wet kiss on lips is what drives your marriage. 
Often couples get so comfortable with one another that they don't focus on intimacy and straightaway jump to the sex part. But couples' intimacy is important to build a stronger physical connection. 
So, make sure to hold your partner's hand, cuddle and always kiss one another whenever you get an opportunity. 
Tip #3. Focus on your sex life
Marriage is both a physical and mental connection. It is not good if you have a strong intellectual connection with your partner, but your sex life is dry. 
We don't want to scare you, but 50% of sexless marriages end up in divorces. Thus, you have to focus on your sex life and make sure that you have a raunchy bedroom life. 
Being with the same sexual partner for years might make things predictable and unexcited in your bedroom. But you have to make some efforts to bring passion back into your sex life. 
Here are a few things that you can try to spice your sexless marriage:
Hire an escort

: What? Escort! Well, no need to get shocked here. Hiring an  Edinburgh escort is like hiring a sexuality expert to help you try new sexual fantasies in the bedroom. Escorts are highly professional and classy ladies who can help you become better intimate with your partner. 

Role-playing

: Married couples often do not have enough time to excite themselves before having sex. But that needs to be fixed. You and your partner should come up with role play ideas to bring raunchiness in your life, such as a naught headmaster and student or pervert doctor and nurse. 

Read erotica together

: If you don't have sufficient time for role-playing, you can read an excerpt from your favourite erotica novel to your partner and stimulate his carnal desires. 
Tip #4. Keep on sexting 
To keep the passion alive in your marriage, you should do all those things that you used to do when you were a new couple. One of those things is sending naughty texts to your partner. 
Today, you can leverage technology and share naughty pictures/videos on social media with your mate. For example, on Pinterest and Instagram, you will find several exotic visuals to keep your partner excited all day long. 
Having a free sex chat together with your parner is also a perfect way to keep your partner aroused before having your ways with him or her. It's a kind of extraordinary thing that many couples do nowadays. 
Tip #5. Appreciate your partner 
Don't wait for anniversaries or birthdays to appreciate your partner. Sometimes buying random gifts, flowers, or simply saying thank you to your partner for everything he or she does for your family is good. 
Appreciating your partner here and there is a secret to a healthy marriage. So, once in a while, come home early from work and do something special for your partner. 
Tip #6. Go on dates 
Date nights are important for couples to just focus on one another without kids yelling or household chores pressure. You don't have to do something lavish for your dates; simply dining out and talking is sufficient. 
Just make sure to go out on dates frequently without missing out. 
Tip #7. Be spontaneous 
Spontaneity is something that old married couples lack a lot. They get so comfortable in their set routine that they won't make any efforts to do spontaneous things. 
So, you have to break your monotone routine and bring some spontaneity into your life. For example, you can plan a spontaneous weekend getaway or simply have sex in your kitchen instead of the bedroom. 
Just do anything that can cut monotony in your relationship – no matter how small it is. 
Tip #8. Have a talk 
Talking seems so small, but mostly lack of communication is seen as the main problem among married couples. Sometimes couples won't even realize when they stop talking to each other. 
By talking, we don't mean talking about your kids, family, or friends. No talking here means knowing what's going on in your partner's life, what's stressing them, etc. 
You and your partner should often take some time to sit together and talk. This will help you better understand what's bothering your partner, and you can provide him or her emotional support. 
Tip #9. Go out with your couple friends 
Outing with other couples will help you see how other people work on their relationships. You can learn some new things to refresh your relationship by interacting with other couples. 
Additionally, couple hangouts will allow you to unwind your mind and see your partner in a more relaxed environment. 
Tip #10. Get on board with your partner 
If your partner has an idea to do something together, get on board with it. Don't say no or reject your partner's idea outrageously. 
You should encourage your partner's efforts to strengthen your relationship and always support him with enthusiasm. 
Tip #11. Don't gloat about your professional achievements
If you have scored a new client or received a promotion at work, you should not gloat about it in a way to insult your partner, especially if your spouse stays at home to look after your children. 
You should not make it sound like your achievements are only yours. In fact, you should include your spouse in your achievements and make them realize that you have been able to focus on work because they are managing the home. 
Tip #12. Don't get jealous of your partner's achievements 
If your spouse gets a chance to go out often or more appreciation at work, you should not get jealous of it. In fact, you should celebrate your partner's hard work and show how much you are proud of them. 
When you acknowledge your partner's achievements as both of your collective hard work, you won't feel jealous or inferior to your spouse. 
Tip #13. Give some space to one another
Being a helicopter spouse will not bring romance back in your relationship. It will unnecessarily suffocate your relationship.  
So, you and your partner both should do your own things. For example, go out with your friends or join some hobby class. 
However, this doesn't mean you should give too much space to your partner that turns into a communication gap. Just have your individual life in a way that won't impact your marriage. 
Tip #14. Dress up for your spouse 
It is a good way to spice up your relationship by dressing up for your partner. You can make efforts to style your hair, put on some makeup or get a haircut to impress your spouse.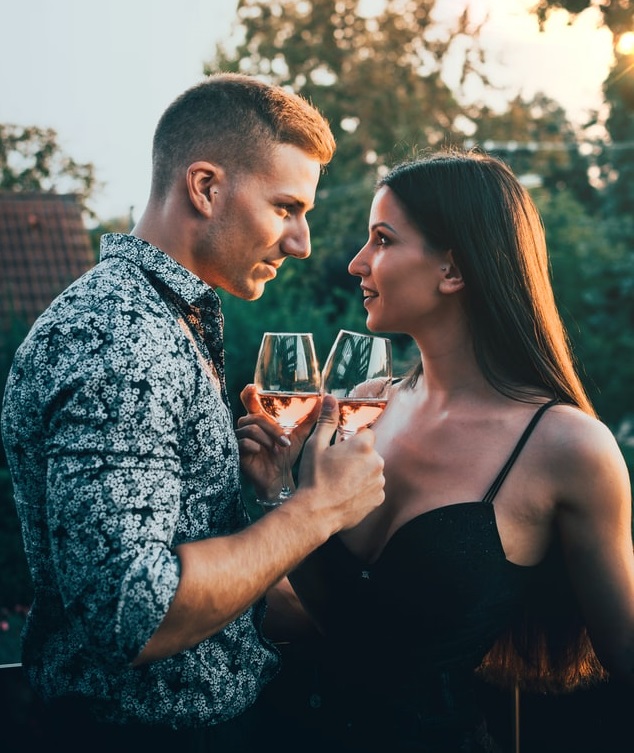 Make sure your partner gets goosebumps even after 15 years of marriage when they look at you. 
Tip #15. Consult professional 
If you are unable to spice up your marriage even after all your hard efforts, it is better to contact professionals. If sex is a problem in your relationship, there's no shame in consulting a sexologist to fix your problems. Otherwise, you can consult marriage counselors or therapists to fix your marriage. 
Never Give Up Too Easily!
If your marriage lacks romance and sensuality, you should not give up or settle for a boring marriage. You should make efforts to bring spice in your life – hire an escort, talk to your partner or improve patience. 
Just keep on trying different things in your marriage, and your life will never have a dull moment.