Heading to the races – Here's how to prepare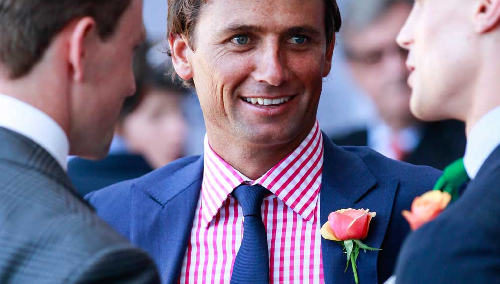 No matter whether you are heading to the Royal meeting at Ascot or you are going to Kempton on a Tuesday evening, you need to be prepared. A day at the races is always a lot of fun, and the aim is to make it a profitable one too. Here are some tips on how to prepare for race day:
Choose an outfit
For women especially, a day at the races is an opportunity to dress up and wear an outfit they wouldn't usually. It's a good idea to check out the dress code & the weather forecast before choosing your outfit. There are different rules for different meetings, and the various enclosures will have their own dress codes too. For example, if you are in the Royal enclosure at Royal Ascot, you will have a number of rules to follow. It's important to adhere to these; otherwise you may not be permitted entry. Other fixtures, on the other hand, are more laid back. Cheltenham is a prime example of this. It may host the biggest jump festival of the season, but racegoers benefit from more relaxed dress codes.
Read the guide that comes with your tickets
You will usually get a small booklet or leaflet with your ticket. This will explain the terms of your ticket, i.e. places you can and cannot access. Some racecourses allow picnics, which is a great way to save money. If you don't receive a leaflet with your tickets, simply check out the course website.
Read the form guide
It's always a good idea to spend some time analysing the races the evening before, so review the horse racing ratings. You will be able to buy a race card at the meeting, but if you have already made your picks, you can save yourself a few pounds. Plus, with only half an hour in between each race, you probably won't have much time to pick out your horses effectively on the day.
Place some bets online the night or morning before
Another option is to place your bets online the night or morning before the race meet. You will benefit from much better value for money if you do this. Online bookmakers also offer various promotions and deals for you to take advantage of.
Read some racing blogs
Last but not least, read some racing blogs before your day at the races. There are plenty of options.
You can read blog posts on what to expect from the race course itself, as well as some tips on how the course impacts the race.
 For example, whether there is draw bias, or whether the way the course turns has an impact on certain horses. You should also look at betting blogs, like a matched betting blog. This will provide you with some top tips on how to guarantee a profit.
So, there you have it; some top tops on how to prepare for a day at the races. Follow the advice mentioned above and you will have nothing to worry about.