New to golf – what do you wear on the course?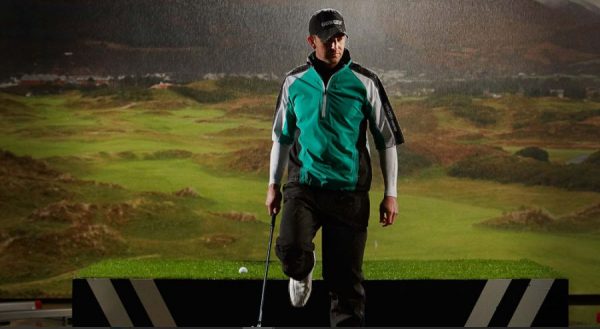 If you've been invited to a round of golf with colleagues, or you're thinking of getting into golf, for relaxation or even for health reasons, if you've never set foot on a golf course before, you may be wondering what to wear. Obviously, we've all seen the professional golfers on the course in their expensive clothes, but what does the average person wear on the golf course. Here, we walk you through it.
Check the course rules
Firstly, some golf courses have strict dress codes, so it's best to check their rules before you go out to buy your new golf clothing. Even if your course has no dress code, you'll want to look the part – especially if you're playing with business colleagues – if they're all kitted up and you arrive in a T-Shirt and shorts, you'll be uncomfortable from the get go – and that's no way to start what should be a great trip out.
Trousers or Shorts
Whether you're eying up a great pair of Galvin Green Trousers, or you've seen a great pair of shorts with a snazzy pattern that you think would look great on the course, it's important to remember that shorts can lead to a dilemma surrounding socks, especially if your course has a rule on how much flesh should be on show. It may sound odd, but some clubs require you to only show the kneecap, whilst other allow short socks, but only if they're white.
If in doubt what to wear, and for your first time, we'd suggest you go for a good quality pair of trousers – something akin to a chino style pair of trousers will serve you well.
Shoes or Trainers
Some courses don't allow trainers, so you'll have to check before you dig out your favourite pair of Adidas or Nikes. However, most golf shoes these days are almost indistinguishable from trainers, and many courses don't mind. Just make sure they're smart, and comfortable.
Shirt
Whilst the likes of Tiger Woods could get away with wearing a roll neck, for us non-celebrities, it is usually a smart collared shirt that's preferred on the course. There is a plethora of options when it comes to colour and style, but again, check with the course what their requirements are.
Additions
A hat and sunglasses are often required, especially when playing in the summer months. Whilst not compulsory, the sun does often get in your eyes on the course, and these will help improve your game and reduce the glare, making it a more comfortable round. When it comes to hats, usually a cap will suffice, but do make sure you have the peak facing forwards.
With the tips above, and a quick phone call to check out the course rules – or a look at the website – you're sure to arrive for your first round of golf without making any glaring errors, allowing you to start your game off on the right foot, no matter who you're playing.