Top Travel Tips: Long Layovers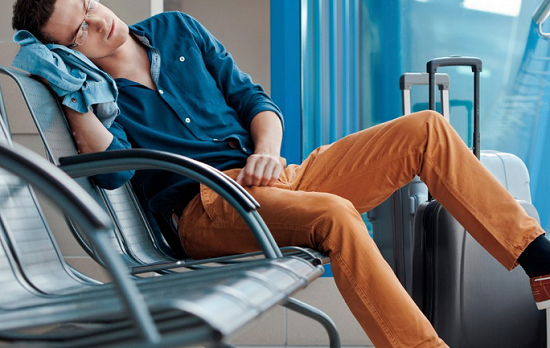 Whilst many of us try to avoid layovers or delays when traveling, we all understand that it can often not be through choice.
Book a Day Use Hotel
If you have a long wait or simply want to relax when you arrive for a short period then day use hotels are a great way to relax. Online website DayBreakHotels.com is a new type of hotel service for business people, day use hotel. Basically renting rooms for hours during the day to help hotels in fulfilling remaining rooms.
The great thing with this service is that the prices can be up to  -70% off the night price meaning you can get a break for less than it costs to go into an airport lounge.  The website also allows for the booking of the services including spas and restaurants.
Cancellation is free and no credit card is required.
Leave the Airport, See the Sights
Most airports are often too far from the city and attractions to make this feasible. However there are some airports such as Sydney, Manchester, Liverpool and Amsterdam that have great transport links offering quick journeys. Allow for plenty of time to return to the airport in order not to miss your flight.
Exercise
Whilst most people won't get out a yoga mat in the terminal we do recommend doing some sort of exercise should you be waiting for several hours. Taking a few minutes of deep breathing and exercise is a great way to get your blood flowing after a flight.
Some major international airports offer exercise rooms, yoga and meditation areas, it is a good idea to check when you arrive. Another good way is to go for a brisk walk in the airport, some are that big that you can literally walk miles.
Premium Airport Lounges
Premium lounges are areas in the airport which are for guests/members of the airline. Unless you are a frequent flyer you will not be able to simply enter a premier lounge. Some are much better than others and with this some are exclusive and non payable to enter. However be prepared to pay a premium for entry.
Some of the cheapest lounges start of $50 which can be a lot considering you could get a room in a hotel for that price.
Whatever the length of the layover try to stay positive, there are so many options for you to do.