Non-Surgical Treatments for Grooms: The New Wedding Trend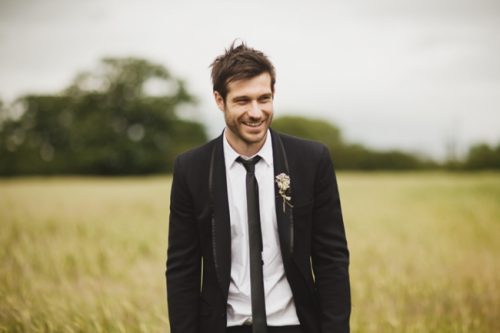 Women are some of the first to look into non-surgical cosmetic treatments to provide wrinkle treatments, resurfacing, and more to help them look their best no matter the occasion. Many women even choose to do this before their wedding to make them look better and younger before their big day. This wedding trend has been popular for years, but with the turn of the century, new trends for the groom have started to surface. Their pre-wedding prep has begun to include these non-surgical treatments as well. Like learning to dress well on a budget, and finding a great tux for the wedding, these treatments are ideal for putting a few final touches on a man's appearance for the big day.
Marrying Later, Looking Younger
Since times are changing, the age of which men are getting married is changing as well. The typical age at which men are getting married is now the mid-30s. While this is great for job security and money issues, men often find that being the center of attention is not great for sagging skin or pudgy stomachs.
There are a wide variety of things that can be done to boost the groom's looks before the wedding, and most are simple fixes and non-surgical treatments.
Fitting into the Tux
Along with trying to make their skin look amazing before standing before a preacher beside a bride, many grooms are concerned about their tux fitting. Like non-surgical treatments for the face and skin, there are many body treatments that help keep that spare tire tucked away for the big day. These treatments are a great way for men to feel confident in that tuxedo while standing up in front of everyone for the big day.
Looking Good
Another reason why grooms are opting for non-surgical cosmetic treatments is to make themselves look better for their brides. While this might not make a difference to the marriage, it helps the groom feel confident, and the bride to feel proud of their soon-to-be-husband. Many grooms are opting to use these special body treatments and anti-aging skin treatments to help surprise their bride-to-be, and they might even feel as though their bride deserves to marry a man who looks the best he can for her. Not every man is vain, but a little work is a great way to bring back a bit of confidence that men might be seeking before the big day.
Types of Treatment
There are many different types of treatments that grooms are undergoing before their big day. Things like BOTOX injections, VASER Liposuction, dermal fillers, and ultherapy skin tightening treatments are just a few of the things grooms are choosing to get. For wrinkles, fat bulges, slack skin, and more, these treatments are ideal for looking the best they possibly can before the big day begins. Cosmos Clinic, who are experts in Botox injections in Adelaide, have simple and quick injections that deliver quick results while still using protein that is purified and natural for a smooth appearance.
Conclusion
The newest wedding trends, non-surgical cosmetic treatments for grooms, is one way in which grooms are making themselves look younger and more put together before their big day. Whether they are choosing to utilize these treatments for a better fitting tux, to surprise the bride, or even just to look better, they are easy and simple treatments to boost looks and confidence at the same time.
For many grooms getting married later in life, these treatments are a great way to jump start a marriage, look amazing, and feel confident on that big day.