Should Formal Wear Be Made Compulsory in All Universities?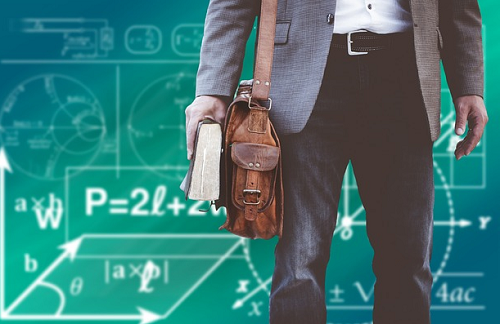 The debate over formal wear being made compulsory in all universities is contentious. Although the idea has been discussed several times, and people across the world argue that formal wear helps set a high academic standard, no rules have been put into place regarding formal wear at university – as of yet. Despite the convenience of wearing your own clothes to the lecture hall, formal wear provides university students with more time to find that all-important custom essay, or an extra 10 minutes in bed. Find out why we think formal wear should be made compulsory in all universities below.
Saves time
No matter where you sit on the formal wear in university debate, it's difficult to deny that there are a few benefits. While some university students are more than happy to roll out of bed and head out the door wearing any old clothes, others carefully pick out their outfits for the day. Creating a comfortable yet 'cool' look can be a time consuming process. But, compulsory formal wear makes getting ready in the morning a little easier, and much quicker.
Dress for success
Research has shown that when university goers wear smart clothes, they achieve more. Dressing for success doesn't necessarily mean wearing a suit, complete with a blazer and tie. 'Formal' wear can simply mean a collared polo top for men and a button up blouse for women. What you wear can have an impact on your performance. Think about it; you're more likely to be productive wearing a smart shirt, than rolling up to a 9am lecture in a sweatshirt.
Saves money
Keeping up with the latest trends is costly, even though it doesn't have to be. While your all-time favourite jumper cost you £44.00 from Topshop, others strive to find bargains in vintage outlets. No matter what, formal university dress codes will allow university students to save their limited amount of money. A formal wardrobe can be made up of few staple pieces, such as a smart skirt and array of blouses, one for each day of the week for women, and a suit appropriate to be worn with a selection of shirts and ties for men.
Sense of equality
A formal dress code at university eliminates competition between students for who's wearing the best – and the latest – fashion trend. Formal wear doesn't just help ensure that the integrity within university is maintained. Having a non-discriminatory dress code policy that outlines what is expected of every student in relation to appearance improves feelings of inclusiveness, without eliminating individuality.
Appropriate dressing
If not already, as soon as students spread their wings outside of home, they will be required to get a job. Formal wear in university will help prepare students for what is expected of their attire in the work place. In business today, there is a trend of setting rules about employee's work wardrobe. While large corporations require their employees to dress in a certain way, small and medium sized enterprisers aren't quite as strict. Getting university students into the routine of wearing formal wear, and understanding what is and what isn't appropriate for the work place and university alike, will prevent them making avoidable workwear mistakes in the future – which could cost them their job!