Things to Do in London That Won't Break the Bank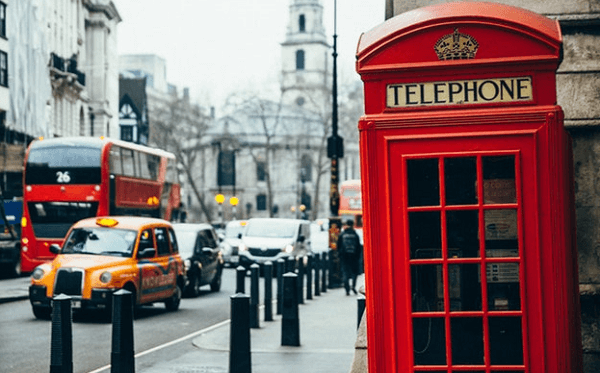 If you find yourself in London sometime in the future and are wondering what you can do, this is a quick guide that's going to take you through some of the more affordable locations and activities worth trying. Not known for being the cheapest of places to spend any amount of time, you don't want to be blowing your budget in just a few hours and find yourself travelling back home before you've had a good time. Being a capital city, there are many different things you can choose to do. Here are some that won't have you leaving for home too quickly.
You don't want to be blowing your budget in just a few hours and find yourself travelling back home before you've had a good time.
Make the Most of Happy Hour
Drinking in one of the capital's many bars can work out to be very expensive, especially if you're not drinking alone. Luckily, you can find places that don't charge full price during certain hours. There are even a few dotted around the city that have a Happy Hour for the whole of the evening.
Laughter can be very uplifting, and there are ways to do it that won't cost a penny. Visit one of the comedy clubs that hold free comedy nights, so you get to have a chuckle without paying for a ticket.
As well as free comedy clubs, London also has a host of free music bars. Enjoy some of the UK's best music talent and listen to live bands for free. Two of the most popular areas for this type of gig are Camden and Brixton.
West End shows tend to be very expensive, especially if you catch a first night show. It is possible to get tickets for the theatre at a fraction of the cost by visiting ticket booths in Leicester Square on the day you want to go to the theatre. Cheap tickets are sold for all major shows. Another option is to visit an online ticket site as there will also be bargains to take advantage of.
Taste London's Street Food
Before you head to one of the comedy clubs, West End show, or music bar remember to have a bite to eat. Don't feel you have to go to a restaurant to enjoy the best dining experience. Areas such as Brixton and Dalston have some great street food. If you really feel the need to have a sit-down meal, then there are some very affordable restaurants in the O2. Alternatively, enjoy the atmosphere of Chinatown where there are some very reasonable dining options.
If you want to sample some serious culture, the Royal Opera House is the place to visit. Located in Covent Garden, you can get tickets to watch some of the finest performers for just £10. If you'd rather not go to the opera on your own visit www.movidaescorts.co.uk and find yourself a companion for the evening. The money you've saved on your ticket can be spent enjoying the rest of your evening together.
There are so many fun things to do in London that you're going to need more than one day there. These are just a few ways you can make your budget go much further.