The Ultimate List of Luxury Gifts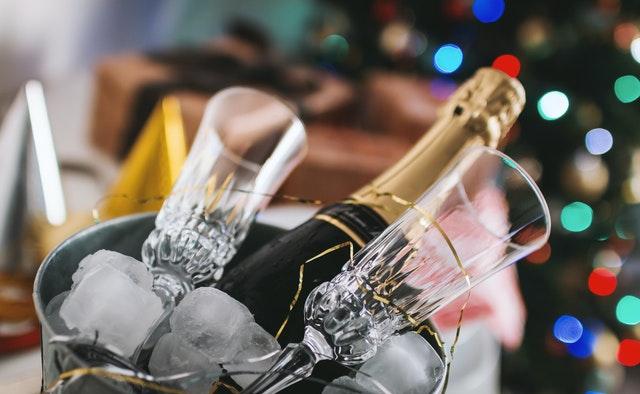 Jewelry, cars, ridiculously expensive foodstuffs—what's better than a gift that screams high-end luxury? Even if you're not in the market to ball out on a $10,000+ present for someone you love—presumably someone very special—all of these luxe gifts can be scaled down with more affordable versions that still exude serious opulence. Whether it is an anniversary, a big birthday, or a milestone that screams "You've made it!", these extravagant gifts will help you celebrate.
1. A Luxury Watch – If you're looking for classic lavishness with a practical twist, nothing beats a luxury watch from one of the world's best makers. Think: Rolex, Audemars Piguet, Breitling, Patek Philippe, Cartier, or Chopard. A great example of a highly coveted timepiece worthy of the ultimate high-end gift list is the Patek Philippe Grand Complications (5240), which features an ebony-black opaline dial with gold hour markers and an 18-karat gold dial plate. The manual winding timepiece will run you $280,000+, though.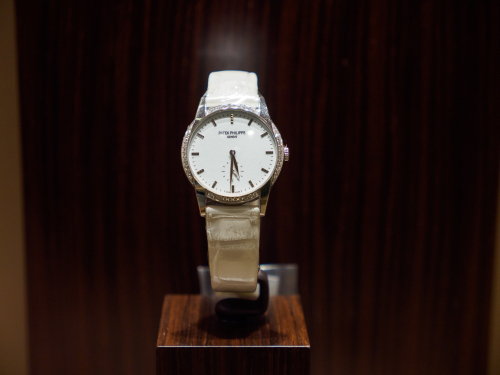 Less expensive option: Highly collectible, high-quality, and attractive to boot, Omega watches make amazing luxury gifts for entry-level watch collectors. The Swiss timepieces start at around $2,000. For something that lands somewhere in between the Omega and the Patek in terms of cost and collectability, look to entry-level or pre-owned Rolexes.
2. A Special Bottle of Bubbly – Nothing says opulence quite like a ridiculously expensive perishable! How about a once-in-a-lifetime bottle of champagne for the person you love? We're talking something extra special. Some vintages to consider: the Laurent-Perrier NV Grand Siècle Itération 17 Brut ($1,500); the Louis Roederer 1996 Cristal Vinothèque Brut ($1,100); or the Krug 2002 Clos du Mesnil Brut Blanc de Blancs Chardonnay ($800). It might be the most expensive 750 milliliters you ever drink, and we imagine it will be well worth it. Just make sure to pop that cork on a super-special occasion.
Less expensive option: It's one of the most cherished and iconic champ brands ever for a reason. Dom Perignon makes amazing investment-worthy vintages for $150 to $200 that would make an excellent addition to your big bottle-popping ceremony.
3. A Bottle of Really Old Whiskey – Not big on the bubbles? Everyone likes some super-old whiskey! The costliest stuff—which, unsurprisingly, is mostly of the Scotch variety—will run you a good $30,000 to $50,000, depending on the distiller. But it sure makes a great cornerstone to an investment-grade liquor collection (if you don't drink it, of course)! Some of the most desirable, high-priced whiskeys include the Balvenie 50-Year-Old Single Malt Scotch Whisky ($37,000), the Macallan Lalique 62-Year-Old Single Malt Scotch Whisky ($30,000), and the Glenfiddich 50-Year-Old Single Malt Scotch Whisky ($20,000).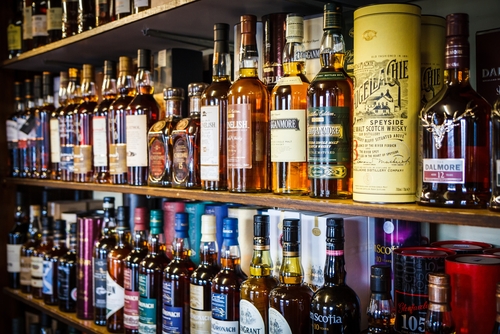 Less expensive option: Good whiskey doesn't have to cost you as much as a brand-new sedan. The Balvenie 21-Year-Old PortWood Finish Whisky ($250), the Bowmore 25-Year-Old Whisky ($460), and the Glenlivet 18-Year-Old Whisky ($120) are worthy options. Oh, and don't forget Johnnie Walker Blue ($150)—always a classic!
4. A Tin of Hybrid Beluga Caviar – The most expensive caviar in the world, beluga caviar consists of the roe from the female beluga sturgeon in the Caspian Sea, the world's largest saltwater lake. Unfortunately, due to overfishing and poaching, these fish are critically endangered. To protect the rare species, it's illegal to import beluga caviar into the United States, but there are still some great beluga hybrid options that allow you to get a taste of this rare roe without contributing to the demise of the fish. The stuff will run you nearly $200 per ounce, though!
Less expensive option: Try the highly rated "Everyday" Osetra Caviar from Marshallberg Farm, which rings up to around $50 an ounce.
5. A Special Piece of Jewelry – Among the most classic luxury gifts, jewelry is a popular choice because it exudes wealth and often retains significant value over time. This is especially true when you go with well-known designers and the rarest materials. For example: a pair of one-of-a-kind Cartier earrings dripping in white gold, pearls, and diamonds—which could cost you over $150,000—or a bespoke BVLGARI ring. These are the kinds of pieces you keep in a safe and debut once or twice in a lifetime, but they're at the very top of the luxe ladder for a reason.
Less expensive option: Go to your local jeweler and see what they've got on hand, what they can order, or what they can make. You'll pay a premium for names like Cartier, Tiffany, BVLGARI, Chopard, or Harry Winston, but you can get pieces that are just as beautiful without the label.
6. Some High-End Luggage – Like a carefully chosen high-end watch, designer luggage is equally as practical as it is stylish and symbolic. A set of expensive suitcases and carry-ons signifies that you're successful and wealthy enough to jet-set as you please and not especially worried about your bags getting messed up in transit. Some of the most coveted high-end luggage in the world is made by names like Louis Vuitton, Gucci, and Fendi, with some highly desirable sets ringing up for nearly $200,000!
Less expensive option: Rather than investing in heavyweight names like LV or Fendi, consider the equally as attractive but way more affordable suitcases by Bric's, Tumi, FPM, or Rimowa. You can get a luxury set for under $1,500 and—bonus—you won't have to worry about babysitting it in-transit.
A good luxury gift isn't just something that's expensive. It's also something that's tailor-made to your recipient or something that provides a memorable experience. Before you go sinking thousands into any of these presents, make sure your gift is reflective of your giftee. Chances are, they'll be bowled over by any one of these luxe items!