A Truly Unique Mother's Day Gift: Waft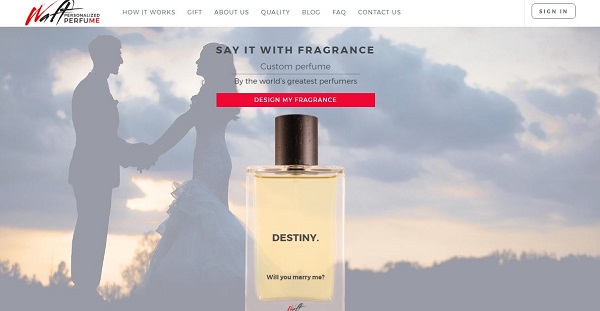 When we first heard about Waft, the ability to create a unique perfume we had to get involved and give it a try. We are always looking to try new products and services and this is a great combination of both, the service to create unique perfume for yourself or for a gift. With Mother's day just around the corner we decided to use the Waft.com website to create a unique perfume, all of which delivered within 5 days.
The Design
How do you create a perfume when you have no idea I hear you ask. Well the Waft website gives you the clear options which guides you through the full process. Rather than simply add flavours and smells which are hard to imagine the design process allows you to select the moods that you want.
With this we chose a Feminine selection with a Social flavour. Options include Sexy, Fresh and Elegant, all of which produce different combinations.
Waft enables you to capture the essence of your favourite moods and emotions in a bottle.
The ability to add the potency of the perfume is a great feature allowing you to make it either a strong, personal or balanced smell.
Another feature that we found useful was the ability to chose which perfumes we like so that we can craft the perfect scent. With this we chose our mother's favourite perfumes, we are on to a winner with this one.
Unique Bottle
This is truly a unique gift and the ability to write a few words on the box and the bottle itself makes it special for any occasion.  If you would like to receive a promotion and discount of 10% then use the following coupon code when checking out. BESTYLISH