5 Subscription Box Gifts for Men That Have Great Coupon Codes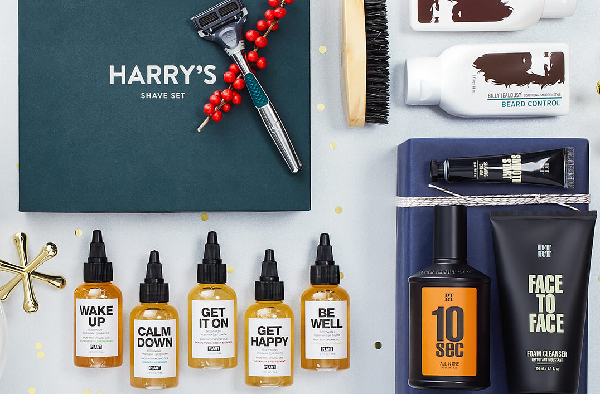 The holidays are around the corner. Finding the perfect gift for men is not that easy, you have to spend time in the store looking for the ideal collection of gift items.
Thanks to subscription services, you can now get the best gift for your family and friends and have them delivered to their doorsteps.
Do you want to get him the perfect gift? Well, try subscription boxes. They are big time savers packed with quality items. We have compiled some of our favorite subscriptions for men this season. Take a look and be inspired to touch the heart of a loved one.
1. Gentleman's Box
Price: Starting from $25/month
What's inside: The box is filled with cufflinks, wallets, swanky socks, trendsetting tie, sunglasses and more.
The gentleman's box is packed with beautiful accessories that will stroke his ego. There are three plans: 12-month plan, 6-month plan, and 3-month plan. You can also add more items to customize your gift box. Gentleman's box will give him the smart and elegant look that he seeks.
Current Coupon: 10% Off Any Order with code SAVE10
To buy: Visit
2.Harry's
Price: Starting from $20 – $35
What's inside: 1 Winter Truman Razor Handle, 1 Foaming Shave Gel, 3 German Engineered Blade Cartridges, 1 Blade Cover.
The Harry's Box gives the perfect gift to men who like to shave. Harry's make high-quality shavers that are affordable and beautifully packed to serve as the ideal gift this season.
Current Coupon: $5 Off Entire Order with code PENN
To buy: Visit
3.Sprezza Box
Price: Starting from $25/month
What's inside: Items include ties, socks, sunglasses.
Making a guy who is on a budget change his wardrobe can be quite an uphill task. However, with Sprezza you can now get him new things at the most affordable price. Sprezza also joins the list because items in each box are hand selected by the best stylists. They offer clothing, fashion and grooming items for men.
Current Coupon: $20 off First Months Box with code SPREZZAFB8
To buy: Visit https://www.sprezzabox.com/pages/gift-plan
4. Freshly
Price: Starting from $9.99/meal
What's inside: Get chef prepared, healthy meals delivered to his doorstep.
For the men that love good food but resent cooking. Freshly is the perfect gift. Surprise him daily at work or home with the best sweet organic food right at his doorstep. Freshly consistently sources the highest quality ingredients to make natural great-tasting wholesome food.
Current Coupon: 35% off Your First Week with code RAD35
To buy: Visit https://www.freshly.com/plans
5.Watch Gang
Price:  Starting from $25/month
What's inside: New, different brand watches every month.
A timepiece as a man's gift is one of the oldest and best ways to reach his heart because men are obsessed with watches. If you are thinking of a watch as a gift for him this season, the gang watch is the perfect gift. Gang watch has partnered with different brands of watches to ensure he gets a new wristwatch every month. The timepieces range from fashion to premium luxury.
Current Coupon: 10% Off Any Subscription with code BIG10
To buy: Visit https://www.watchgang.com/subscribe.php?gift=yes
With this information, you can now choose the most thoughtful gift for your loved one this season. For any subscription box you want to purchase, please check out Coupon Coupon for the latest coupon codes.