A Few Laid-Back Clothes You Should Try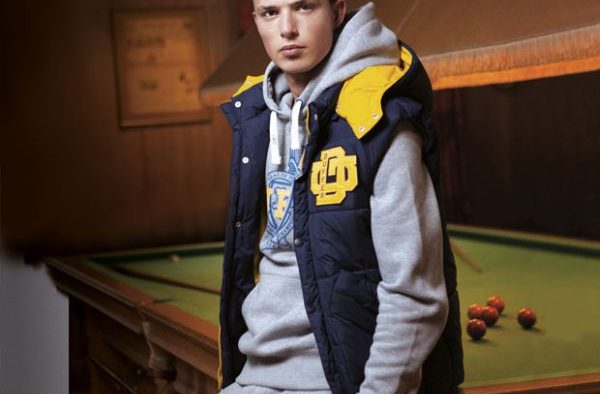 There's a huge trend right now for guys which involves a lot of formal outfits and… I must say… I am one of those who got hooked up on it.
Pocket squares, slim ties, dress shirts, brogues – these are just a few of the fashion items that will make you stand out no matter what.
But, as humans, we get bored with almost anything. No matter how good the outfits are, we're always looking to make changes. One of those changes is to find inspiration in casual outfits. Now this is a little trickier than it sounds.
You can't just throw a pair of sweatpants over a dress shirt and get away with it. No, sir. You need to choose your clothing items very carefully because you don't want to mix the wrong items together.
In what follows, I'm going to give you the fashion items that you might want to consider when refreshing your wardrobe as well as what items to pair them with. You need to be careful because not everything goes with everything.
Go casual
Among the many (and tricky) casual clothing items men wear, only a few of them can be safely and stylishly incorporated into a gentleman's wardrobe. Here's what you might want to look after the next time you go shopping:
• Hoodies
• Plimsolls and classic trainers
• Gilets
• Jumpers
• Jeans
• T-shirts
• Sweatshirts
You may already have some of these items, such as jeans and t-shirts. Whichever ones you don't – think about each and every one of them because you won't know which ones you like until you try them on.
Hoodies
Hoodies are what you might call the next big thing in men's style. It's not because they're new or because David Beckham wear them, but because a few very stylish "prepsters" (common term used by those who are passionate about style and advocate the "preppy style") decided to mix hoodies into their outfits.
Don't underestimate an outfit with a hoodie in it. Some go even as far as wearing a dress shirt underneath them. While this may not be for you (it's hard to pull off, I'll give you that), there are plenty other ways to do it.
You can wear hoodies with chinos, jeans, t-shirts, polo shirts and even with v-neck or crewneck sweaters if they're "full zip". This will be a nice way to layer multiple colors and patterns.
One last piece of advice: always wear casual footwear with hoodies. As a rule of thumb, you should be wearing leather shoes with dress shirts and, unless you're up for the hoodie + dress shirt combo, you should stick with sneakers, moccasins, boat shoes and other casual types of shoes.
Sweatshirts
While a sweatshirt is definitely not comparable to some of the formal and semi-formal fashion items you're familiar with, wearing one can be an extremely welcome change.
However, to compensate for the fact that it's so casual, you need to keep a few things in mind. First off, no logos. Since they're not designed for the style-savvy man, a lot of them have these awful logos and writings on them.
The rule of thumb is, the simpler, the better.
The second thing you need to worry about with sweatshirts is color. Pick one that has a bolder color and make sure you match it with the rest of your outfit. A black sweatshirt isn't something you'd want to wear most of the times. Remember we need color to compensate for the lack of formality on this item.
Plimsolls
If you're tired of moccasins and other leather shoes, it's probably time you tried something more comfortable. Luckily men's fashion and style experts are ok with the idea of wearing plimsolls. You can even wear them with more formal fashion items (dress shirts, sports jackets, khakis) and formal accessories (ties, pocket squares, flat caps).
A very nice way to match plimsolls is with something from the upper part of your outfit. So let's say you're wearing a burgundy hoodie. How about matching it with a white plimsoll with a burgundy line on it? Something like this:
Of course, this kind of casual shoe isn't fitted for sporting activities. When you go out to purchase running shoes, such as those from JD Sports, you can just as easily match those with your sporty outfits.
Running shoes have, more often than not, some crazy colors. But that's the whole point: to mix and match those colors.
For instance, how would you match this pair of Nike Lunarglide?
Hint: look at the colors. You have an interesting combination of navy blue and light blue on it, as well as a gray Nike logo. I know I said logos are bad but it's ok in case of sporty outfits.
How would you match this pair?