8 Must-Haves for Transitioning Your Wardrobe from Summer to Autumn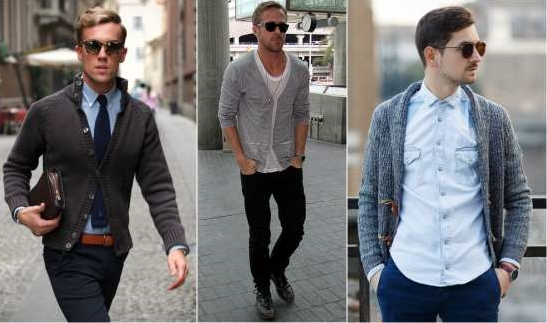 It's so hot outside I can't cope. It's freezing, can you pass me my jumper? Does this sound familiar to you?
Unfortunately, the British weather is anything but predictable, which makes it hugely difficult when you're trying to dress for the day ahead. So that got us thinking – which must-haves do we need in our wardrobe to get us from summer to autumn as effortlessly as possible?
Here's what we found:
The Denim Jacket
A classic piece that's ideal for layering up if you need to. Perfect for taking out with you 'just in case' and for completing an autumn look with cool style.
The Oxford Shirt
There aren't any seasons when it comes to this type of shirt which is why it's ideal for cooler summer nights and fresh autumn days. Grab a few in various different colours and you'll be good for any occasion.
The Waxed Jacket
While you wouldn't want to wear this on a hot summer's day, a waxed jacket is an essential for when the temperatures start to dip. Boasting a dapper look, it'll dress up any outfit too, making it great for days out with friends or nights out with your partner.
The Flannel Shirt
OK, so this is another heavy item that's incredibly impractical for summer days but lightweight designs look uber-trendy and are great with your autumnal wardrobe. And as they're highly versatile, you can pull it out of your wardrobe before autumn officially starts.
Fannel Shirts are highly versatile, you can pull it out of your wardrobe before autumn officially starts.
The White Jeans
Love them or hate them, white jeans are great for having in your wardrobe as we head from summer to autumn.
Why?
You can team them with a lightweight short-sleeved shirt for warmer days or bolder, dark colours for autumn ones.
The Coloured Chino
Chinos are another fabulous wardrobe essential as they work with the majority of tops so you can stay cool or warm, regardless of what's happening outside. If you're feeling particularly brave, you could even go all out with your autumn wardrobe, getting burnt orange chinos that mirror the seasonal changes.
The Cardigan
Now, if you ask anyone what item of clothing is going to get you through all seasons it's the trusty cardigan. It's easy to throw over your shoulder when you head out of the door and perfect for putting on when you feel as though the temperature's cooling down.
The Ankle Boot
This classic item of footwear is ideal for wearing with jeans and is something you'll definitely want in your autumn wardrobe this year.
Armed with all of the above, you'll be prepared for all eventualities this year – and let's face it, when you live in England, you need to be!