10 Items in the Modern Man's Wardrobe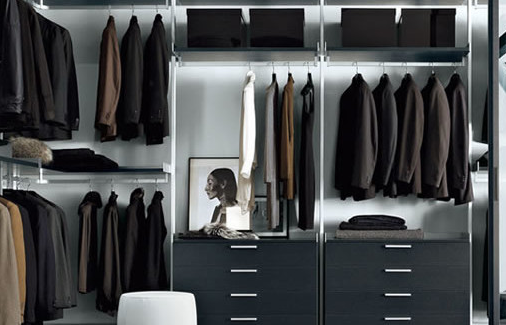 The modern world is a jungle and the modern man needs the right outfit for any situation. Life is unpredictable, but that doesn't mean your wardrobe should be too. A true gentleman is ready for any situation—and you know he's got an outfit for it too. Here is a list of 10 items every savvy modern man should have in his wardrobe.
A Well Fitted Suit
Do you ever see James Bond in a hoodie and some old faded jeans? Of course not! James Bond rocks a perfectly tailored suit with style and suave. If you want to be a boss, roll into the boardroom and own it the way James Bond does when he strolls into the Casino Royal, you better go out and get yourself a tailored three-piece suit. Don't think that you can get away with those hand me downs from your uncle; you need a clean, crisp suit hanging in your closet. When your sister decides she's getting married in Vegas and you have to fly out the next morning, you will thank yourself for having that emergency suit in your closet.
Neck Ties
Suits tend to just blend together after a while. It's the necktie that separates you from the rest of the pack. You should have a variety of colors in your collection and a necktie for every occasion and suit. Unless you plan on wearing a full tuxedo, don't even bother with a bow tie—Bill Nye cornered the market on those bad boys back in the early 90s.
Dress Shirts
Don't be that guy who thinks it's okay to wear a t-shirt and basketball shorts for every occasion. You need to have at least 6 or 7 pressed dress shirts ready to go at a moment's notice. Taking the wife or girlfriend out for a romantic evening? Make sure you have the look you need to sweep her off her feet.
Casual Shirts
No man can ever have enough t-shirts, but it's never a bad idea to go through and clean out the ones you don't wear. When it comes to shirts just keep it simple. Avoid goofy multicolored t-shirts with tigers and dragons. There is nothing wrong with rocking a tight fit V-neck for drinks with the boys. Just make sure you have the body to back up the shirt if you want to keep it tight.
Party Duds
It might seem silly but there is nothing wrong with having a couple things to show off your wild side. You can't be boring all the time and the best time to get goofy with the wardrobe for the holidays. Keep that Santa suit handy for when that office Christmas party Rolls around. Funny St. Patrick's Day shirts are always hit when it's that green beer time of year. Dressing for the occasion is a jaw-dropping outfit is a definite way to get noticed.
Jeans
Jeans are a staple in any wardrobe for their versatility and comfort. From boot cuts to skinny jeans, you just can't go wrong. Try to stick to one style when buying jeans; consistency can make your style distinguished.
Don't even bother with the pre-faded or ripped jeans, they're for high schoolers who haven't learned the value of money yet.
Dress Watch
A dress watch perfectly accessorizes a suit or dress shirt. If you can get a hold of one of your dad's old Timex's or Rolexes do it. Nothing has a more classic, distinguishable look than one of these old watches. If you can't get a hold of one of these vintage bad boys, there are plenty of reasonably priced dress watches on the market.
Belts
Belts are highly underrated accessories in any man's wardrobe. Belts can make a subtle yet powerful statement when it comes to completing a suit or nice outfit. Stick to quality leather belts that break down on you over the years, don't be afraid to spend a little extra to get some nice.
Shoes
A wide variety of shoes should be your philosophy. You need at least 5 or 6 pairs minimum to be able to function in every setting and scenario. Just make sure you have a comfortable quality pair of leather dress shoes.
Hats
Tread carefully with hats. You might think you look good in that fedora but trust me, you don't. Unless you live in the Pacific Northwest avoid the leather brims and just stick to the baseball caps and flat bill.
Stick to the fundamentals of the modern wardrobe and you will be set for anything life throws your way.