Introducing Zen Running Club, the sustainable running shoe engineered for success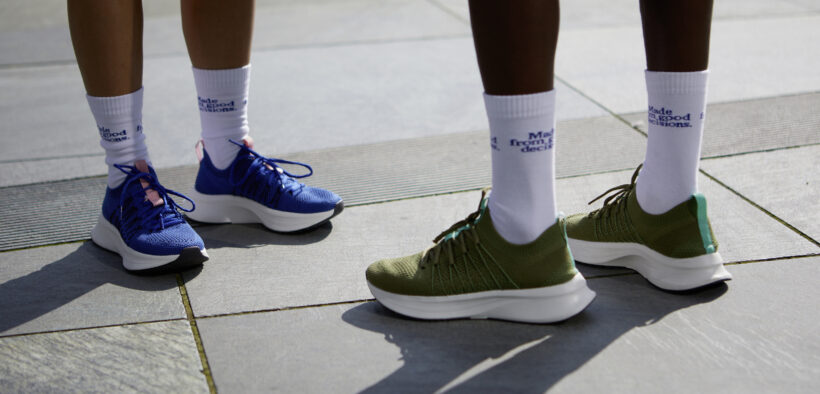 There is an abundance of running shoes on the market, making the search for the perfect pair quite difficult and daunting. But, as we become more conscious consumers and aware of the harsh realities of fast fashion, we realize our purchasing power and the direct effect our actions have on the planet.
As we make this shift towards sustainability, we recognize the importance of supporting and buying from brands that reflect our own personal ethos and values. That was exactly the case with the start of Zen Running Club. When three friends debated what a modern running brand should encompass it was evident that there was a gaping hole in the fitness market. The traditional products that allowed runners to successfully perform were a burden to the planet's natural resources and built with synthetic, unnatural materials. The sustainable running shoes that were on the market, lacked style and proper functionality needed for success and pushing boundaries, and that's where Zen Running Club comes in.
Zen Running Club
Zen Running Club was founded with a goal of putting sustainability at the heart of the brand. The founders are committed to replacing synthetic materials with plant based, raw-materials such as sugarcane, tree fibers, socially responsible rubber, and organic and recycled cotton. They are a proud partner to The Vegetarian Society, making the product fully vegan and cruelty free. Notably, the replacement of synthetic materials does not harm the functionality, excellence, or performance of the runner and instead demonstrates how far plant powered innovation can take us.
The ZR01 is engineered to be lightweight, fast, and responsive, with a stacked rocker midsole that helps propel you forward as you run– making any obstacle doable. The clean, minimalistic style is available in a range of colours, ensured to leave you stylish and fit for your next marathon. The shoes encapsulate a story of what it means to be a modern runner, while honouring nature and our impact. Highly functional, durable, lightweight and made from plants all come to together to create a revolutionary difference in each step.
Made from good decisions, the positioning of the shoe is a go-to, every day running shoe that pushes industry boundaries through style, innovation, and cutting-edge sustainable technologies. Revolutionize how you run and take a leap forward for the planet.
Join the running community, and check out the range of styles available at https://www.zenrunningclub.com/