#JustGoShoot With Picture Keeper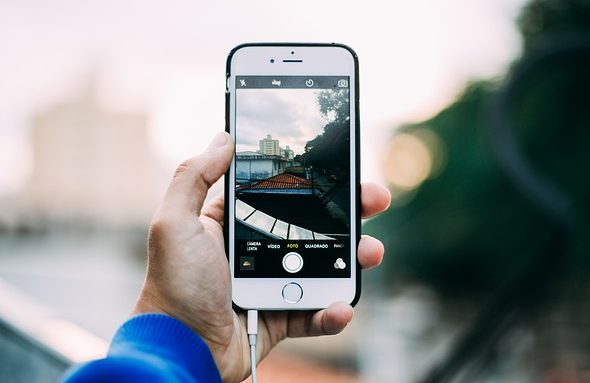 I often wonder how would I feel if I lost my iPhone and all the personal pictures on it, I would be devastated! Even though I am IT savvy and understand the need to have backups I am not certain I have. Whilst the iCloud is a great tool for saving photos, this easily becomes filled and do you trust that all your photos are backed up to a cloud service. I find it hard to delete images without being 100% certain I have them stored elsewhere.
As cameras on phones are becoming better the more and more we use our phone to take pictures. This product allows us to be 100% certain that our photos are backed up and having that sense of security is great. I am constantly being give notifications that my phone hasn't been backed up and that my cloud is full to capacity unless I pay for the extra storage.
With this the Picture Keeper Connect, #JustGoShoot is the photo backup system that is new to the market. It does exactly how you would want a backup system to work and the application that you download is the easiest I have used in a long time. Credit to the designers on this one.
If you have a big event coming up and want to take many pictures then this is for you. If you worry about losing your phone and the images on it then this is for you.
The following is from recent press release by the company and this explains fully the benefits on offer.
No-Fuss Backup: Backing up your

photos

and videos has never been simpler. With Picture keeper

Connect

, simply download the free app, plug in the drive into your device, and launch the app. Just click Start Backup and let Picture Keeper

Connect

do all the work.
Get Creative: Craft custom gifts and prints with your

photos

directly from the drive using the app. Great for a personal touch to birthday, graduation, Mother's Day and Christmas gifts as well!
Keep Calm &

Connect

: In an emergency, simply plug the drive into any phone or smart device for instant access to stored contacts and important phone numbers.
Fast & Flexible: View files on your Mom's phone or share your

photos

from your own computer or phone. Added bonus: no internet

connection

required! Share endless

photos

and videos with family and friends – without using your data plan.
Enjoy Every Minute: With Picture Keeper

Connect

, you're able to view, select, backup and delete single items or entire albums with just the touch of a button. It's stress-free and gives you extra time to spend with friends and family.
The great thing I noticed is that the Picture Keeper Connect is compatible with both iPhone and Android and allows you to offer your friends the use. I am sure if you borrowed this to any of your friends they would be grateful!